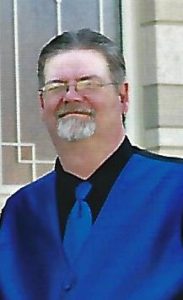 42 year-old Robert L. "Bob" Oxford, 42 of Carmi, died at 9:00 p.m., Saturday, February 17 at his residence. He was a 1994 graduate of Norris City-Omaha-Enfield High School and had many hobbies including video games, but mostly enjoyed being outdoors, working in his garden, but especially fishing.  Bob worked as a truck driver at Kincaid's in Fairfield and most recently at Gilliard's True Value in Grayville.
Bob is survived by his wife of seven years, Polly; his parents, Bob and Betty Oxford of Norris City; a son, Javier Charles Nathan Oxford of Carmi; a sister, Amanda Oxford of Eldorado; a brother, Adam (Stella) Oxford of Carmi; two nephews and a niece, Daniel Duncan and Brieanna and Sebastian Oxford; and extended brother and sister, Sarah and Daniel Grondin.
A Visitation to Celebration Bob's Life will be held on Wednesday, February 21, from 5:00 p.m. until 8:00 p.m. at Campbell Funeral Home in Norris City. Memorial contributions may be made in Bob's memory to Campbell Funeral Home to assist with funeral expenses or to Cardinal Glennon Children's Hospital and will be accepted at Campbell Funeral Home.