JACK & ANGELA HOWSER LOSE FEDERAL SUIT – A Lawrenceville woman who accused her mother and stepfather of conspiring with the Lawrence County sheriff and state's attorney to take away her child has been awarded a $970,000 judgement following a three-day jury trial in federal court.   The defendants in the lawsuit are Jack and Angela Howser, operators of the Disclosure tabloid. The plaintiff is Jade Green, the daughter of Angela and step-daughter of Jack Howser. In the original lawsuit, Lawrence County Sheriff Russell Adams and State's Attorney Chris Quick were named as defendants. Before the case went to trial, Quick and Adams reached a financial settlement with Ms. Green. Following the three-day trial which concluded last Thursday –  jurors awarded Ms. Green $250,000 in punitive damages against Jack Howser, $250,000 punitive damages against Angela Howser, $250,000 for mental and emotional pain and suffering, and another $100,000 for the loss of companionship experienced by Ms. Green during the removal of her child by authorities. The incident which resulted in the lawsuit against the Howsers dates back to 2014.

20-year-old David T. Asher of Fairfield has been sentenced to ten years in prison after pleading guilty in Wayne County Circuit Court to a Class-1 felony charge of residential burglary. In pleading guilty, Asher admitted his role in the theft of firearms from a local resident's home. In addition to ten years in prison, the judge ordered Asher to pay the victim $5,041 in restitution, which was part of the total amount of fines, fees and court costs of $5,394.  Asher will have to serve another two years of parole once he is released from prison.
Heavy rainfall over the past several days has pushed area rivers out of their banks. The Little Wabash at Carmi is forecast to crest at 34.1 ft. by Thursday which is more than 7 feet above flood stage. The Wabash at Mt. Carmel is forecast to climb to 29.9 feet by this Saturday which will be nearly 11 feet above flood stage.  More rainfall is forecast from a Tuesday night through Thursday time frame.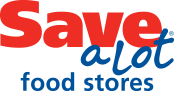 Work continues to transform the former IGA building on W. Main Street in Fairfield into the new Save-A-Lot store. The new store will feature wider aisles, a polished concrete floor, new refrigeration and freezer cases and around 3,000 additional square feet of space. Save-A-Lot will be honored on March 12 as the Fairfield Chamber of Commerce "Business of the Year".
The Fairfield Community High School math team competed in the Illinois Council of Teachers of Mathematics contest over the weekend on the campus of Eastern Illinois University in Charleston. FCHS sophomore Jason Wright captured first place in the geometry competition. The freshman/sophomore two-person team of Karlie Taylor and Jason Wright also captured first place.
The 30th annual Wayne County Scholastic Bowl has been set for this Friday at Frontier Community College. The championship matches will begin at 6 p.m. and will be broadcast on WFIW FM – 104.9.
The Student Nurses Association of Frontier Community College along with the American Red Cross are sponsoring as blood drive today in honor of the late Vicky Lemons – a well loved FCC Nursing Instructor. The drive will run from 12:30 – 4:30 in the Frontier Community College Learning Resource Center.  Walk-ins are welcome and all blood types are needed.