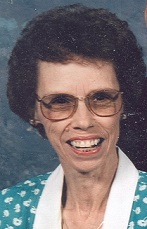 Inez Cowling, 89, of Albion died Monday, February 26, 2018 at her home. Inez was a homemaker, and a member of the Olive Congregational Christian Church where she played the piano for many years.
She is survived by one daughter, Julie Rice; two sons: Bruce Cowling and Barry Cowling; two sisters: Shirley Bond and Tennie Caldwell; one brother, Johnny Poynter; six grandchildren: Bruce Cowling II, April Goldman, Amy Catt Vaughn, Eric Cowling, Robin Burton, and Philip Rice; nine great-grandchildren and one great-great-grandchild.
A graveside services for Inez Cowling will be held Thursday, March 1, 2018 at 10:30 a.m. at Graceland Cemetery in Albion.
Friends and family and asked to go directly to the cemetery.
The Ingram Funeral Home of Albion is in charge of all of the arrangements.