An additional one to two inches of rainfall is expected through Thursday. Some thunderstorms could develop later today.  Area rivers continue to spill out of their banks, impacting area oilfield and farming operations.
The Fairfield City Council has approved the hiring of a Springfield attorney to assist the city in assessing and correcting problems found in the operation of the city's TIF Districts No. 1 and 2.  The attorney, Dan Scheuring told aldermen Tuesday night that the city needs to take a
"critical look" at the operation of both districts. "Certain things just don't look right", Scheuring said.
Mayor Brent Maguire reports a program that will enable municipal customers to pay their utility bills with a debit or credit card and even on-line should be operational by May 1.  City workers will need four to six weeks of training before the system is up and running.
A policy has been established to cover transient agriculture operators that use the Fairfield Municipal airport. Transient operators will be required to pay a $100 per day operations fee unless they purchase fuel at the airport. If they buy fuel, the fee will be waived.
39-year-old Joshua Curtis Watkins of Carmi has been arrested for unlawful presence in a public park.  Watkins is a registered sex offender who was convicted of aggravated criminal sexual abuse of a victim between the ages of 13-16.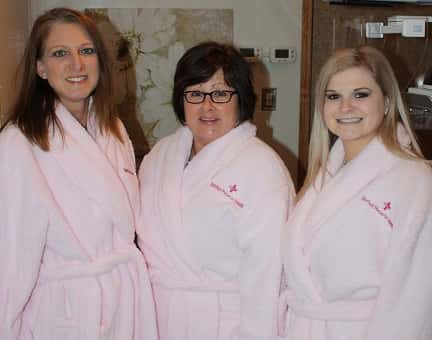 The Edwards County Volley for the Cure and IWA Productions have donated ten lint-free robes to the Fairfield Memorial Hospital's diagnostic imaging department. The robes will be available to mammography patients.