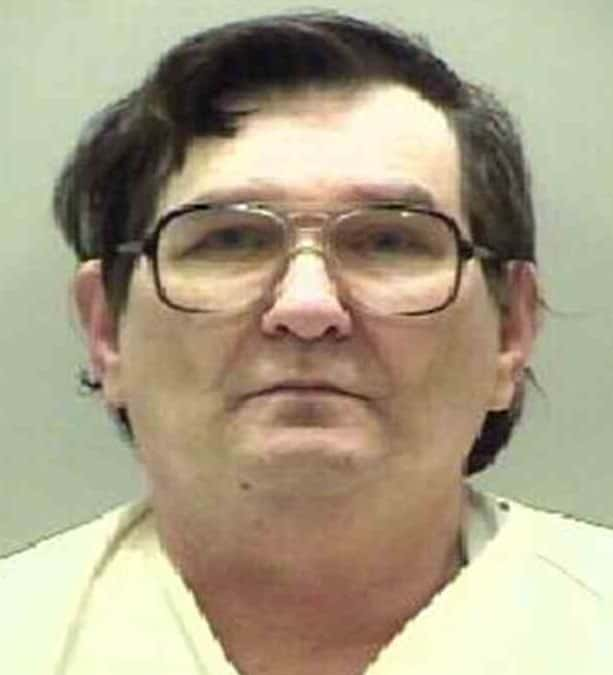 MENDENHALL GUILTY – A Lebanon, Tennessee jury deliberated for about an hour Friday before finding suspected serial killer Bruce D. Mendenhall of Albion guilty of the murder of 48-year-old Samantha D. Winters of Lebanon, Tenn.  Winters'  naked body was found June 6, 2007 stuffed in a garbage can at the Pilot Travel Center in Lebanon, Tennessee.  After the verdict, the Judge sentenced Mendenhall to life in prison.   Mendenhall, an over-the-road truck driver, was previously convicted and is serving another life sentence in connection with the 2007 murder of Sarah Nicole Hulbert. Hulbert's body was found discarded at a truck stop in Nashville, Tennessee.  Mendenhall will also be sentenced in April on a conviction of abuse of a corpse.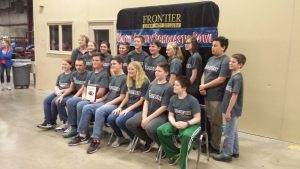 (The undefeated Center Street Scholastic Bowl Team, winners of the 30th annual Wayne County Scholastic bowl. Coached by Angie Hout, team members are Isaac Anthony, Lucy Britt, Chase Cline, Haley Dozier, Mabry Ellis, Easton Englend, Hayden Hodges, Trenton Jones, Tyler Koker, Sara McGehee, Sawyer Neuman, Eric Rodgers, Kenzie Vaughan, Reaghan Wells, Aiden Whitfield, and Cody Wick.)
The 30th Annual Wayne County Scholastic Bowl was held Friday on the campus of Frontier Community College. Center went undefeated and won the championship game against Cisne Friday evening. Center Street posted wins over Cisne on Friday morning, Jasper, New Hope and then Cisne in the championship game by a final score of 145-90. The Center Street Scholastic Bowl team is coached by Angie Hout.  Cisne came in second, as they defeated New Hope in the third place game by a final score of 110-100. The third place and championship games were broadcast on 104.9 WFIW and wfiwradio.com.
Fairfield Community High School and Center Street School were placed on a hard lockdown Thursday morning after officials received a possible threat to the school.  After Fairfield Police investigated the incident, it was determined to be a false alarm and the lockdown was lifted.
Classes at the North Clay School in Louisville were cancelled Thursday after the school received a threat.  Three juvenile boys have been taken into custody as a result of the alleged threat and are being held in a juvenile detention center pending a court appearance.
Harley Frey was injured Thursday morning when his house south of Fairfield caught fire.  A passerby saw smoke coming from Mr. Frey's home around 3:30 a.m. and called for help. Mr. Frey was hurt after he apparently tumbled down a set of stairs while trying to fight the fire. The Fairfield Rural Fire Department battled the blaze.
On a 5-2 vote, the Edwards County Community Unit School Board voted to re-hire Nixie Hnetkowski as Edwards County High School head volleyball coach. Natalie Myers was hired as assistant volleyball coach.  Les Frankland was hired as assistant softball coach.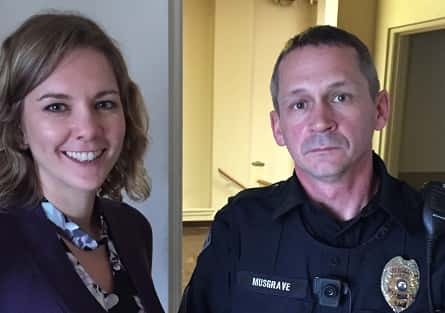 At Thursday's Fairfield Rotary Club meeting, the speaker was Fairfield Police Officer Warren Musgrave.  Officer Musgrave spoke about his experience as an instructor with Strategos International, providing security training to businesses, schools, hospitals, and churches since 2004.  Musgrave provided Rotarians with information about changes in active shooter response tactics and training as a result of lessons learned from past incidents.   He also gave the group basic information about proper response to active shooter situations.  The program was arranged by Rotarian Kari Book. (Pictured are Kari Book and Warren Musgrave)