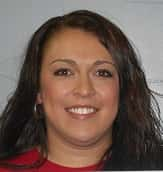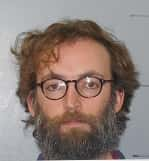 TWO NABBED IN CHURCH VANDALISM – A Fairfield brother and sister have been formally charged in connection with the vandalism of a local church last weekend.  33-year-old Jonathan S. Stanley and his sister, 24-year-old Kenzey B. Stanley have been formally charged with criminal damage to property for allegedly spray-painting graffiti on the Mount Zion Missionary Baptist Church in rural Jasper Township. The incident was investigated by Wayne County Sheriff's Deputies on Sunday. Officers were notified by church officials that surveillance cameras captured the suspects in the act.  A review of the video led authorities to Jonathan and Kenzey Stanley as suspects. Police documents reveal the vandalism included vulgarities along with references to at least two Biblical scriptures. During questioning, the suspects told investigators that "a fire had been building up" since their family was kicked out of the church more than 20 years ago.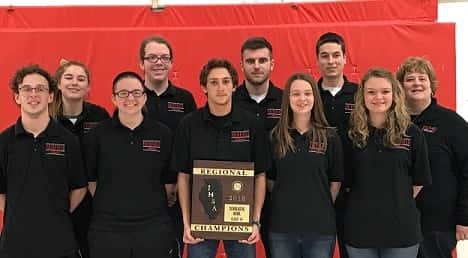 The Fairfield Community High School varsity scholastic team captured the IHSA Regional title Monday night. FCHS went 3-0 on the evening, defeating Vandalia, Wayne City and Beecher City.  FCHS improves to 47-17 on the year. They will be back in action Saturday at the IHSA Sectional at Robinson.
Rick Marshall, owner of Marshall Electric in Carmi has been appointed to serve as a  member of the Wayne-White Counties Electric Cooperative board of directors.  Marshall replaces District 6 board member Jerry B. Williams who stepped down from the board last summer. Wayne-White has also announced its annual meeting will be on April 6 at the Wayne City High School.
Illinois weather experts report the state saw its wettest February on record this year. The statewide average precipitation was five inches last month – 2.9 inches above normal.  The new record beats the old record of 4.4 inches in February of 2008. Streator had the highest recorded rainfall at 11.4 inches.
Channel 44 TV is coming to Fairfield later this month to tape an episode of "Tasting the Tri-State".  A Channel 44 production crew will be at the Barb Wire Grill on W. Delaware on Monday, March 19.  An air date for the episode will be announced later.
Jonathan Timm has been named the 2018 District V Star Farmer following interview competition this week in Mount Vernon.  Jonathan now advances to state interview competition at the University of Illinois later this month where he will challenge four other Illinois students for the honor of State Star Farmer.