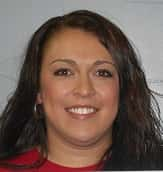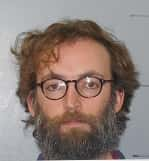 Two arrests have been made in connection with vandalism at the Mount Zion Missionary Baptist Church in rural Jasper Township. 24-year-old Kenzie B. Stanley and her brother, 33-year-old Jonathan S. Stanley have been formally charged with criminal damage to property. The two are accused of spray-painting vulgar language along with references to Bible passages on the church. Both have been freed after posting $2,520 cash bond.
Hunters and trappers in Illinois killed a preliminary total of 318 bobcats during the state's hunting and trapping season that concluded on February 15.  In Wayne County, 13 big cats were taken.  Three were taken in White and Hamilton Counties and four in Saline County. The next bobcat hunting season opens Nov. 10.
Local pharmacist and community leader Ed Potts has been hospitalized after suffering a heart attack at his home Tuesday morning.  Mr. Potts is recuperating at Deaconess Hospital in Evansville.
Fairfield Memorial Hospital has received a certificate of their re-designation as an Acute Stroke Ready Hospital by the Illinois Department of Public Health.
Identity theft was the top complaint consumers made to the Illinois Attorney General's office last year.  The second most common complaint was related to student loan debt. Overall, the AG's office received nearly 25,000 consumer complaints last year.
The Geff Firemen's annual Chicken BBQ dinner has been set for this Sunday, March 11 at the Geff fire station. Serving will begin at 11 a.m. and carry-outs will be available.