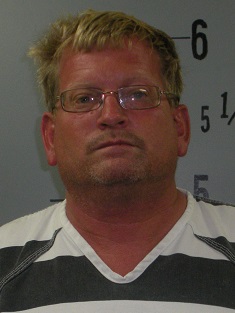 MORRIS GETS 180 YEARS IN PRISON – A Fairfield man has been sentenced to 180 years in prison after being found guilty of beating and sexually abusing his daughter over the course of two years.  49-year-old Raymond M. Morris was sentenced Friday morning on six Class-X felony charges of predatory criminal sexual assault.   The special prosecutor in the case argued for 20 years in prison on each of the six felony convictions.  However, Judge Barry L. Vaughan departed from Lamkin's request and instead handed Morris 30 years each.  The minimum sentence available to Judge Vaughan was 6 years on each count with a maximum of 60 years. Raymond Morris was given an opportunity to address the court before sentencing but declined to do so. The victim in this case – now 18-years-old gave a victim's impact statement during the sentencing hearing.  The victim told Judge Vaughan that Morris had beaten her with a "flogging stick" and vacuum cleaner cord, forced her to watch porn, and sexually abused her.  She added that Morris had cut her off from any contact with her grandparents and her brother.  He also refused to allow her to attend the funeral of her brother who was killed in a traffic accident. The victim added that Morris stole her childhood and turned her world upside down.  "I missed out on being a kid", the victim said.  The abuse began when she was 10-years old, the victim said.
Fairfield Memorial Hospital is ready to open the doors on their Horizon Healthcare Cisne Medical Clinic on Monday, March 19.   The new primary care office is located on the Cisne Square at 413 Park Street.  An open house has been set for Tuesday, April 17 from noon until 4 p.m.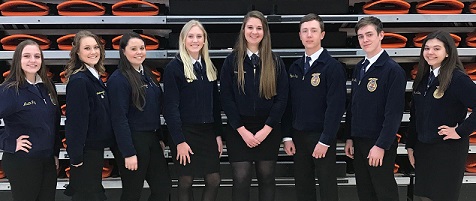 The Fairfield FFA Chapter had a successful night at the District V Proficiency judging in Mount Vernon.  Winners include Skylar Gray in Beef Production, Tryston Bettis in Small Animal Production, Kasandra Zurliene in Safety and Samantha Estes in Ag Sales.
The Cisne FFA had five first-place winners in the District V event. They were George Riley Gill in Ag Mechanics Repair, Sara Timm in AgriScience Research Animal Systems, Karley Dagg in AgriScience Research Plant Systems, Gideon Walker in Poultry Production and Jonathan Timm  in Swine production. Pictured left to right are Abby Lewis, Addison Seifert, Kasandra Zurliene, Macie Clark, Samantha Estes, Skylar Gray, Tryston Bettis, and Katie McLeary.
The Wayne County Republican Central Committee has endorsed David Reis in his re-election bid for 109th District State Representative.  Reis is being challenged by Darren Bailey, a farmer from the Xenia area.
The Geff Firemen's annual BBQ Chicken Dinner is this Sunday, March 11 at the Geff fire house.  Serving will begin at 11 a.m. The price will be donation with proceeds used to buy needed firefighting equipment.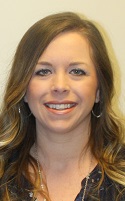 Kayla Warren has been named the Employee of the Month at Fairfield Memorial Hospital for the month of March. Kayla works in the Human Resource Department.