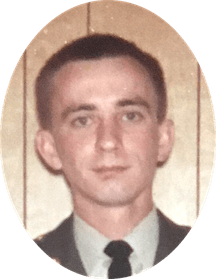 Wayne R. Thompson, 74, a resident of Cobden, IL, formerly of McLeansboro, passed away Friday, March 9, 2018 at the Heartland Regional Medical Center in Marion.  A retired farm hand, he was also a United States Army Veteran having served during the Vietnam War.
Wayne is survived by his brother, Danny Thompson of Centralia; nieces, Cindi Thompson Moss, Leslie Thompson Whitaker, Shana Thompson Travous, Margi Thompson, Emily Vickers and Lori Fox; and nephew Danny Lee Thompson.  Several great nieces and nephews also survive.
A graveside memorial service will be held Thursday, March 15, 2018 at 1:00 p.m. at the I.O.O.F Cemetery in McLeansboro with the Rev. Robert Sefried officiating.  Graveside Military Rites will be conducted by American Legion Post 106 and a US Army Honor Team.
Those attending the service are asked to meet at the cemetery.
The Gholson Funeral Home of McLeansboro is in charge of arrangements.