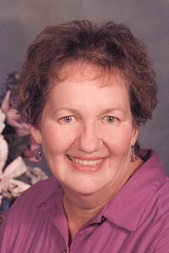 76-year-old Mill Shoals resident, Diane DeVous died at 11:05 a.m. Saturday, March 10 at her home.  She had been a registered nurse for many years and was a member of St. Edward Catholic Church in Fairfield.
Survivors include three sons, Jason and wife Christine DeVous of Gillman, Ill, Benjamin DeVous of Mill Shoals and Dan and wife Kathy DeVous of Mill Shoals; two daughters, Mary and husband John Beaty of Michigan City, Indiana and Jennifer DeVous of Mill Shoals; a brother, Joseph Brueckmann of Fullerton, California and 9 grandchildren.
Funeral services for Diane DeVous will be 10 a.m. Wednesday, March 14 at St. Edwards Catholic Church in Fairfield with a graveside service at 1 p.m. at St. Joseph Cemetery at Equality, Ill.
Visitation will be 5 – 7:30 p.m. Tuesday evening, March 13 at Nale's Funeral Home in Fairfield. A Prayer Service will be held at 7:30 p.m.
Memorials may be made to Celtic Hospice of Mt. Carmel and will be accepted at Nale's Funeral Home in Fairfield which is in charge of all of the arrangements.