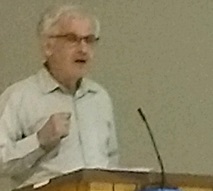 Monty Manahan of the Wayne County Press (pictured) has been awarded the Community Service Award during Tuesday evening's annual Fairfield Chamber of Commerce banquet.  Monte is well known for his volunteer work at local sporting events.  He is most often seen operating the scoreboard at school sporting events. Honored as the Business of the Year was the Fairfield Save-A-Lot. Save-A-Lot is operated by Tim McBride, who has been involved with the Save-A-Lot franchise for over 20 years.  He is in the process of moving his store into the former IGA property on W. Main Street. The building is getting a complete makeover, including wider aisles, additional product offerings, and new refrigeration and freezer equipment. Giving the keynote address at the annual Chamber Banquet was Katherine Bunting-Williams – CEO of Fairfield Memorial Hospital.  Williams announced an expansion of the hospital that she says will bring 60 additional jobs to the community – both medical and non-medical positions.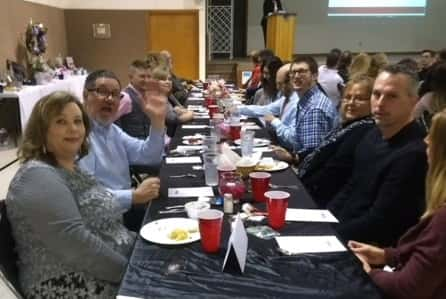 A large crowd attended the annual Chamber Banquet Tuesday evening, including a large group from the Original Company – WFIW-WOKZ.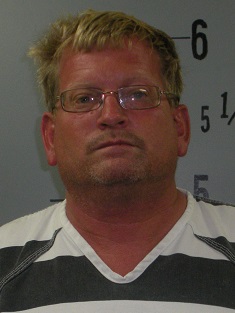 Barring any successful appeals, 49-year-old Raymond M. Morris of Fairfield will spend the rest of his life in prison for sexually assaulting his daughter. On Friday, Judge Barry L. Vaughn sentenced Morris to 180 years in prison for six Class-X felony counts of predatory criminal sexual assault.  Testimony revealed Morris started molesting his daughter when she was just 10-years-old. Further testimony revealed he beat his daughter with a "flogging stick" and a vacuum cleaner cord.  The victim – now 18 – testified at Morris' sentencing hearing on Friday.
The Fairfield Community High School Varsity Scholastic Team closed their season over the weekend in the IHSA Sectional. FCHS tied for second place and went 1 and 2 on the day. FCHS finishes their season with a record of 48 wins and 19 losses.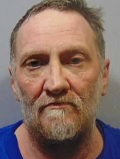 54-year-old Michael W. Cies of Carmi has been arrested for failure to register as a sex offender. Cies was lodged in the White County jail pending the posting of $2,500 cash bond.
Illinois State Police seized 432 pounds of marijuana last week during two traffic stops on Interstate 70.  In one stop, troopers found 71 pounds of pot in a Toyota passenger car. In the second stop, a trooper seized 361 pounds of marijuana from a recreational vehicle.
The annual Fairfield Chamber of Commerce banquet is set for tonight at the Community of Christ Family Life Center in Fairfield. This year, Save-A-Lot will be honored as the Business of the Year.  The Community Service Award will also be presented.