Following a frosty start to the first three days this week, much warmer weather is in the forecast for Thursday. Temperatures are expected to rise into the mid to upper 70's with another chance of rain by the weekend. Due to persistent rainfall, widespread flooding and below-normal temperatures, farmers are getting a very slow start to field work.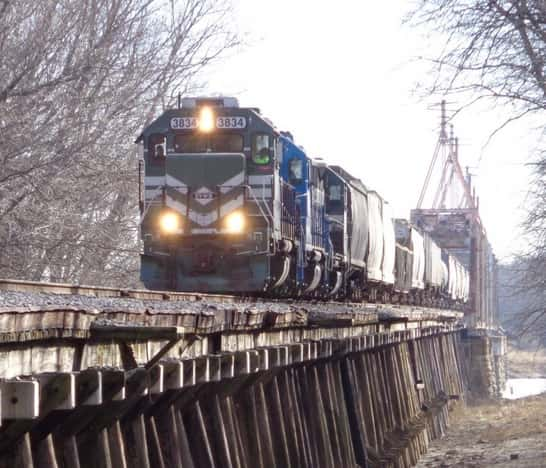 Officials with the U.S. Department of Transportation have awarded a $10 million infrastructure grant to rebuild the approaches to the railroad bridge that crosses the Wabash River at Maunie. The bridge, currently being used by the Evansville Western Railway to haul coal and agricultural products, links White County, Ill. to Posey County, Indiana. (Photo from the website bridgehunters.com)
The overflow of inmates at the Vanderburgh County, Indiana jail in Evansville will be housed at the Jefferson County jail in Mt. Vernon and the Daviess County jail in Owensboro, Ky. The jail in Evansville was designed to hold about 550 inmates. That number has grown to over 800 in the past several months.
27-year-old Austin S. Heffington of Maunie and 27-year-old Ashley Bebout of McLeansboro were injured Sunday morning in an odd accident in White County.  White County Sheriff's Police report Heffington lost control of his 2004 Dodge Durango after Ms. Bebout started punching him in the face and grabbed the steering wheel. The car ran off the road and overturned three times.   Heffington was ticketed for having no insurance.
May 25 has been set as the date for the annual Fairfield Area Chamber of Commerce golf scramble.  The cost for a team of four players is $250. If you would like more information or would like to sign up a team, contact the Fairfield Chamber office at 842-6116.