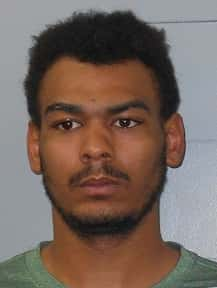 SEX SUSPECT NABBED –  An Indiana man has been arrested in connection with an alleged sexual assault of a Fairfield child.  Formal charges of predatory criminal sexual assault of a child have been filed against 25-year-old Robert N. Williams of Elkhart, Indiana. The case against Williams was investigated by Fairfield City Police.  Court records show he was indicted by a Wayne County Grand Jury on March 19.  An arrest warrant was subsequently issued for Williams and he was taken into custody by Indiana authorities for Wayne County.  Wayne County Sheriff's officials traveled to South Bend, Indiana on Tuesday and brought Williams back to the Wayne County jail.  He is currently being held under $250,000 bond pending a first appearance in Wayne County circuit Court on June 12 at 1 p.m.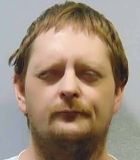 A Kentucky man wanted on a felony sex charge in White County since February of 2017 has been taken into custody.  37-year-old Shannon G. Martin of Hazard, KY has been lodged in the White County jail at Carmi on a felony charge of aggravated criminal sexual abuse. Authorities received a tip of Martin's whereabouts and Kentucky authorities picked him up earlier this month.  Martin is being held under a $50,000 bond pending a preliminary hearing in White County Circuit Court on June 4.
The 2018 Fairfield Community High School graduation is this Sunday, May 20 at 2 p.m. in the FCHS gymnasium.  Superintendent/Principal Jill Fulkerson will give the welcome. Senior Class President Jayda Owens will make comments. Elmer McDuffee with the American Legion Post 176 will present the American Legion awards. School Board President Chris Miller will present the diplomas.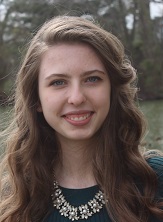 Darian Lavine of Fairfield was recently awarded the Spirit of Life Foundation Scholarship, and she is using the award to study abroad in London this summer.   Lavine is currently overseas with fellow students from Maryville University. The group will return June 9.  She is a sophomore student studying Interior Design. While in London, Lavine will be studying architecture and interior design, and she will spend time in a London-based design firm observing projects and learning various techniques.
The Albion Liquor Commission has voted to extend the El Galito Mexican Restaurant liquor license from 10 p.m. to 10:30 p.m. on Friday and Saturday nights. The full Albion city council will vote on the issue. The change could go into effect in July.
4-H members recently competed for top honors in the Illinois 4-H Horse Speaking Contest on the campus of the University of Illinois. In team competition, Ryleigh and Remington Taylor of Wayne County earned second place.  The Dupage County team took first place.
The Wayne County Supervisor of Assessments has announced that the Farmland Assessment Review Committee will hold a public hearing for the 2019 farmland assessments on Thursday, May 24 at 9 a.m.  The hearing will be held in the Wayne County courthouse basement.