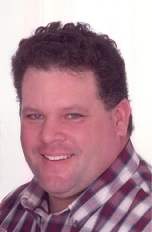 Chad Aaron Rotramel, 46, of rural West Salem died on Monday, May 14, 2018 at his home. He was a farmer, played, coached and refereed football.
He is survived by his wife Bethany, daughters Hannah and Audrey, and son Andrew, all of rural West Salem; his father, Armine of Browns, IL; and his brother, Chris (Debbie) of Charleston, Ill.
A Memorial service for Chad Rotramel will be held Monday, May 21 at 10 a.m. at the Moravian Church in West Salem.
Visitation will be held Sunday, May 20, 2018 from 5 to 8 p.m. at the Moravian Church Sanctuary in West Salem.
Memorials may be made to the Edwards County High School Athletic Department or the Moravian Cemetery Operating Fund and will be accepted at the church or the Ingram Funeral Home in West Salem.
Ingram Funeral Home of West Salem is in charge of all of the arrangements.