MT. VERNON WATER EMERGENCY – The City of Mt. Vernon is approaching a State of Emergency due to the major water main break at Rend Lake Conservancy District and water levels for the city and rural water districts are critically low.  At this point the city has approximately 2.5 million gallons of stored water. This amount is less than a day's supply. It is our understanding that even if the repairs are made soon, it will take RLCD approximately 8 hours to start producing water. We are asking that all residents and businesses to strictly limit their water usage to essential services. All non-essential services should suspend operations at this time.
Grayville High School graduate Allie Armstrong is the recipient of this year's Michael D. Alcorn Memorial Scholarship.  Ms. Armstrong will be a junior at the University of Southern Indiana this fall and is a 2015 Graduate of Grayville High School. The scholarship – in the amount of $9,000 was presented to Allie by Mr. Alcorn's brother Tim Alcorn and his wife Becki during the recent Grayville High School graduation ceremony.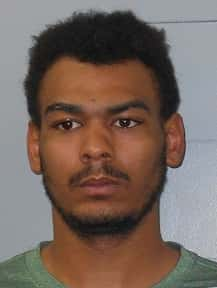 25-year-old Robert N. Williams of Elkhart, Indiana has been arrested on charges he sexually assaulted a Fairfield child.  Williams faces a formal charge of predatory criminal sexual assault of a child.  A judge has set bond in the case at $250,000.  Wayne County Sheriff's Police traveled to South Bend, Indiana on Tuesday and picked Williams up on the Wayne County warrant. Fairfield City Police investigated the case.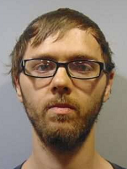 25-year-old Jedidiah M. Johnson of Carmi has entered open guilty pleas to five separate charges of child pornography.  Police found child porn on Johnson's cell-phone during an investigation of burglary and drug charges. The victims portrayed on Johnson's phone were under the age of 13.  Sentencing has been set for July 10.  He faces a sentencing range of 20-75 years behind bars.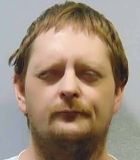 37-year-old Shannon G. Martin of Hazard, KY has been arrested on a White County charge of aggravated criminal sexual abuse.  Martin is being held in the White County jail under $50,000 bond pending a June 4 preliminary hearing.  Martin had been wanted on warrant since February of 2017.
Ryan Hawkins has been hired as the Chief Financial Officer of the Illinois Eastern Community College's District Office.  He replaces Roger Browning who retired May 1.  During the IECC Trustees meeting, members approved hiring Angelique Maguire as Coordinator of Transition Services at Frontier Community College in Fairfield.
Friends of the Fairfield Public Library will conduct a porkburger sale this Saturday on Main Street in front of the Wayne County Courthouse. All proceeds will be used by the library for its programs and purchases.