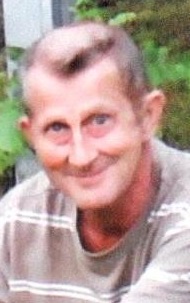 70-year-old Burnt Prairie resident, Jerry Lee Rockett died at 6:50 p.m. Wednesday, May 16 at the Linda White Hospice Center in Evansville.  He was retired from Airtex Products in Fairfield. He was a member of the Burnt Prairie C.P. Church, the Carmi American Legion Post and was currently serving as a member of the Burnt Prairie Town Board.
Survivors include his longtime companion, Annie Garza of Burnt Prairie; two children, Denise and husband Rob Spencer of Grayville and Pete and wife Kristi Garza of Grayville; grandchildren, Gabrielle Spencer, Austin and Cardero Garza; a sister, Judith and husband Terry Gream of Burnt Prairie; a niece, Starla and husband David Gwaltney; a great nephew, Luke and wife Beth Titzer and two great-great nephews, Reily and Tylan Titzer.
Graveside services for Jerry Lee Rockett will be 11 a.m. Saturday, May 19 at the Burnt Prairie Cemetery with full military rites.
There will be no visitation. Those attending the service should go directly to the cemetery.
Nale's Funeral Home in Fairfield is in charge of all of the arrangements.