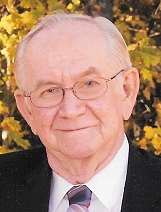 78-year-old Cisne resident, Phillip Schell died at 4:45pm Sunday, June 10, 2018, at Fairfield Memorial Hospital, Fairfield. Phillip had been a truck driver for Wabash Valley Service Company retiring in 2003. He was a member of the Rock Branch Church, and had recently been attending the Cisne Christian Church both of Cisne, Illinois. He enjoyed knife making.
He is survived by one daughter, Virginia D. 'Ginny' Barnard and her husband Jeff of Cisne, one son, Raymond 'Dean' Schell and his wife Pam of Fairfield, IL; two sisters, Janice Lowe of Cisne and Elizabeth (Jim) Kasten of Rockford, IL; three brothers, Roy (Judi) Schell, Jerry (Glenda) Schell both of Cisne, and Charles (Helen) Schell of Oregon, IL; Five grandchildren, Kiera (Theron) Berry, Katherine (Kory) Cantrell, Caleb (Fiancé Madison Smith) Barnard, Larissa (Zachary) Powers and Noah Barnard; four great grandchildren, Kenlie Cantrell, Kole Cantrell, Kenna Cantrell, and Nora Berry.
Funeral services for Phillip Schell will be held on Thursday, June 14, 2018, at 10 am at Hosselton Funeral Home with burial to follow at the Cisne Cemetery.
Visitation will be held on Wednesday, June 13, 2018, from 6 to 8 pm at Hosselton Funeral Home in Cisne, IL.
Memorials may be made to the Kory Cantrell Leukemia Treatment Fund and will be accepted at the funeral home.
The Hosselton Funeral Home of Cisne is in charge of all of the arrangements.