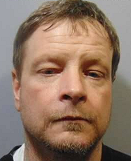 In Gallatin County, a jury has found a St. Louis man guilty of charges he sexually assaulted a juvenile family member.  45-year-old George A. Bivins has been found guilty on three Class-X felony charges of predatory criminal sexual assault. The verdict was returned Wednesday afternoon, following a two-day jury trial. Bivins had been held in the White County jail for Gallatin County under $100,000 bond. Illinois State Police detectives investigated the case that resulted in Bivins' arrest and subsequent conviction. Sentencing has been set for July 16.  Bivins faces from 6 – 30 years behind bars on each count.  Under Illinois law, whatever sentence he receives will have to be served consecutively – one after the other. Bivins remains in the White County jail at Carmi pending the July 16 sentencing date.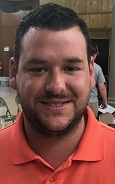 Tyler Lampley, General Manager of the Fairfield Save-A-Lot Store has been appointed to serve as a Second Ward Alderman on the Fairfield City Council.  Mr. Lampley is replacing longtime Alderman David Simpson who resigned recently to move out of state.  Lampley will begin his duties at the June 26th Council meeting.
One-year contracts have been approved between the City of Fairfield and workers represented by the International Brotherhood of Electrical Workers and the Fraternal Order of Police.  One-time stipends will be paid to all municipal workers – even those not represented by a bargaining unit. The stipend totals $51,000.
Shawn Rush was the successful bidder for two lots of surplus property owned by the City of Fairfield. Rush bid $7,500 for lots 46 and 47 in the Rinard Addition. He says he plans to build two to four apartments with attached garages on the property.  David Legg of Legg Manufacturing submitted the only other bid at $2,500.
Fairfield Police Chief Keith Colclasure gave the city council an update on his department's efforts to get residents to clean up their property.  The chief said he initially had 80 violations on record. Within three weeks, 40 of those had been resolved.  The department is now working with owners of several dilapidated houses to either get them repaired or tear them down.
Several area businesses have made monetary donations to help defray the cost of this year's fireworks display.  So far, about $3,000 in donations has been received. Some of the donors include Kincaids, Fairfield Memorial Hospital and L & E Recycling.