The City of Fairfield has issued the following statement: Due to unforeseen problems at the Water Filtration Plant, the City of Fairfield is asking water customers to conserve water until further notice.  With the City of Fairfield water conservation in place, this also includes residents in the Boyleston, Jasper and New Hope water districts. The Fairfield Fire Department has announced that there is no open burning allowed in the City of Fairfield until further notice due to the water conservation in place.
Forecasters have lowered their crest prediction for the Big Wabash at Mt. Carmel. The river is now forecast to crest at 19.95 ft. by Sunday – about a foot above flood stage. The Little Wabash at Carmi is forecast to crest at 25.3 feet on Sunday – well below the 27 ft. flood stage. The Little Wabash east of Fairfield is nearing a crest. The latest gauge reading Wednesday evening was 21.25 ft.
St. John's Episcopal Church in Albion will celebrate its 175th Year in its historic 1843 building on Saturday, June 23. The occasion will feature a free public concert featuring Terry Harper of Albion playing the church's 1881 pump organ.  The celebration will begin at 2 p.m. The church is located at 20 E. Cherry Street. Self-guided tours of the church and church history exhibits will be available after the concert.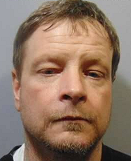 Following a two-day jury trial in Gallatin County, a St. Louis man was found guilty of sexually assaulting a victim under the age of 13.  45-year-old George A. Bivins has been found guilty of three Class-X felony charges of predatory criminal sexual assault.  At sentencing on July 16, Bivins faces 6-30 years in prison on each count. Each sentence must be served consecutively – one after the other.
Another scam is circulating in the Fairfield area. Chief Keith Colclasure says residents have been reporting calls saying they have won a Publisher's Clearing House Sweepstakes prize. To claim their prize, the scammers are asking their victims for cash or cell phones. If you get one of these calls, hang up – it is a scam.
Several U.S. House members have signed a letter urging President Donald Trump to keep disgraced former Illinois Governor Rod Blagojevich in prison. Trump has hinted he might pardon Blagojevich. Locally, Rep. John Shimkus signed the letter.