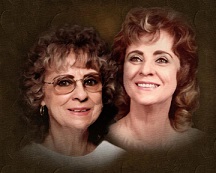 Marilyn Fay Miser, 88, of Grayville, Illinois, died Wednesday, June 13, 2018, at her home.  Marilyn attended the United Methodist Church in Grayville.
Survivors include husband, Harold Miser; daughter Melissa (Greg) Doty, all of Grayville; brother Dallas Flatt of Wood River, Illinois; granddaughter Hannah Nichole Winebarger DeGraw and her husband John; great granddaughter Kynzi; and special home health nurse Rachel.
Visitation and funeral are Saturday, June 16, 2018, at Cook Funeral Chapel in Grayville. Visitation is at 10 am and funeral is at noon.  Burial is in Oak Grove Cemetery in Grayville.
Memorials may be made to Muscular Dystrophy Association National Office and will be accepted at the Cook Chapel in Grayville.