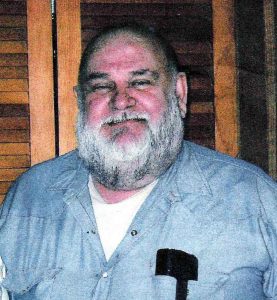 81 year-old John W. Barger of Springerton, died Wednesday evening at Wabash Christian Village. John worked as a custodian and bus driver. He was a veteran of the United States Army and served in Korea.
He is survived by his wife, Stephanie; brothers, Robert H. (Judy) Barger and Ron (Sharon) Barger; sisters, Reva and Carroll Dozier and Sherri and Ray Harrison. "Hubby" is known as Uncle Johnny B to Kara, Kim and Keather Thompson. He is also survived by many nieces and nephews.
Graveside rites will be held at 2 p.m on Sunday July 15 at. Hammack Cemetery in Springerton with Rev. Bob Pollard officiating. Friends and family are asked to meet at the cemetery. Military rites will be conducted by the Carmi American Legion and V.F.W.
The Stendeback Family Funeral Home in Carmi is in charge of all the arrangements.