BOIL ORDER LIFTED: The Boil Order for the customers near the corner of North Fifth and Main Streets in Albion has been lifted by Water Supervisor Marty Reid.
Safety improvements to the intersection of Enterprise Road and Route 161 took center stage at last night's Wayne County Board meeting. According to County Highway Engineer Dennis Seidel, possible action includes: reworking three rumble strips already at the dangerous intersection. More lights on the Stop and– Stop Ahead signs were also considered.
Illinois is seeing a rash of illness by patrons of McDonalds who like their salads. A parasite known to contaminate fruits and vegetables is apparently the culprit.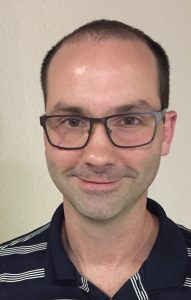 Jonathon Farmer, speaking at the Fairfield Rotary yesterday, made a pitch for financial support for the Brownsville School is a full-time public school offering services to those with intellectual disabilities. The school is in Carmi but serves the region including Wayne, White and Edwards counties. Farmer says $200-thousand dollars are needed for a new playground at Brownsville.
Lots of attention to an alleged financial crisis at the United Methodist Village nursing facility in L:awrenceville. The Illinois Department of Public Health is looking at The Village. The investigation could take up to three weeks and focus on some alleged bounced checks to employees. Protesters stood in front of the Village Wednesday.
Don't forget the porkburger sale –for a scholarship– to the Electric Linceman Training program at Frontier Community College is today from 10-1 at Wayne-White Electric Co-op on outer West Main in Fairfield. The fundraiser coincides with the three year anniversary of the injuries sustained by Lineman Gerry Kinney.
The Edwards County School Board ended the year in the black. Meeting last night in Albion, the financial news was good, but the state still owes the district over $118-thousand dollars.
The south First Street railroad crossing in Fairfield is now open with repair work completed.