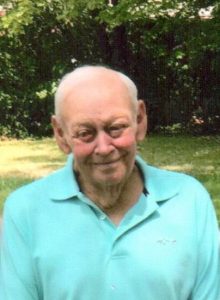 79 year-old Harry A. Vaught, died at 12:56 a.m. Thursday, August 9 at Fairfield Memorial Hospital. Harry was a lifelong farmer and a U.S. Army Veteran, and a member of the Ashland Christian Church.
Survivors include his wife, Pat Vaught of Mill Shoals. One son – Troy (wife Jennifer) Vaught of Burnt Prairie. One daughter – Tammy (husband Frank) Titzer of Burnt Prairie. Three sisters – Delores Bradshaw of Carmi, Lena Oney of Highland, Illinois and Deanna Vaught of Oblong. Four grandchildren – Katie and Brittany Titzer, Zach and Haley Vaught also survive.
Funeral services for Harry Vaught will be held at 10:30 a.m. Saturday, August 11 at Nale's Funeral Home in Fairfield, with burial to follow at Burnt Prairie Cemetery with Bro. Braden Willis officiating. Visitation will be held 5:00 to 7:00 p.m. Friday, August 10 at Nale's Funeral Home.
Memorials may be made to the Ashland Christian Church and will be accepted at Nale's Funeral Home in Fairfield which is in charge of all the arrangements.