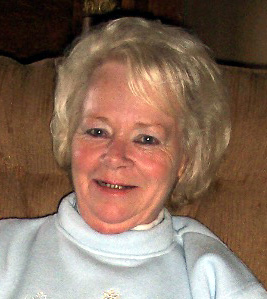 Patricia A. "Pat" Elliott, 78, of Carmi, Illinois, died Saturday, September 8, 2018, at Linda E. White Hospice House in Evansville, Indiana.  She was born July 26, 1940, in Waukegan, Illinois, the daughter of Richard and Effie (Anderson) Hanlin.  On January 11, 1958, she was married to George Franklin Elliott, and he preceded her in death on November 6, 2016.
She was a homemaker and member of the New Beginning Church of God in Carmi.  She and her husband, Frank, owned and operated the Carmi News Agency during the late 1960's and early 1970's.  They later traveled the area participating in craft shows and selling unique wood working items from their business named Treasures in Wood. 
Survivors include son G. Frank (Denise) Elliott of Carmi; brothers David (Barbara) Hanlin of Washington Island, Wisconsin, and Danny (Margaret) Hanlin of Adams, Wisconsin; sisters Linda Hardin of Sturgeon Bay, Wisconsin, Annette (Chuck) Schmidt of Norris City, Illinois, Crystal (Lee) Rusche of Sturgeon Bay, Wisconsin; sisters-in-law Netta Hanlin of Washington Island, Abby Hanlin of Gurnee, Illinois;  grandchildren Kendan (Meg) Elliott of St. Louis, Missouri, Jacob (Ashley) Elliott of Carmi, Joni (Aaron) Holmes of Ft. Branch, Indiana; great grandchildren Landen, Addison, and Stella.
She is preceded in death by her parents; husband; brothers Donnie and John Hanlin; brother-in-law Doc Hanlin.
In keeping with Pat's wishes her remains were cremated. 
Visitation and memorial service will be Thursday, September 13, 2018 at Cook Funeral Chapel in Carmi.  Visitation is 3-5 pm, with memorial service at 5 pm.