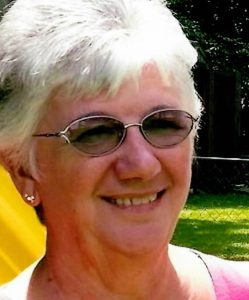 67-year-old Donna Kay Reynolds of Grayville, died Sunday, October 7 at Oakview Heights Continuous Care and Rehab in Mt. Carmel. She was born December 1, 1950, in Griffin, Indiana, the daughter of Albert and Ruby (Embrey) McIntire. She was married to Glen Reynolds on June 19, 1985, and he survives.
Donna was a member of Grace Fellowship Church in Grayville. She was an avid reader and enjoyed flower gardening and being with her cat, Sissy.
Survivors include her husband, Glen Reynolds of Grayville; son Benjamin (Crystal) Roeder of Evansville, Indiana; daughter Amara Burgh of Mishawaka, Indiana; brother Jerold Hall of Stafford, Arizona; sisters Sheila Almon of Ft. Branch, Indiana, Sharon Byes of Griffin, Indiana; grandchildren Ian, Chase and Ashton; great grandchild Freyja.
She is preceded in death by her parents; brother Darrell McIntire; sister Joyce Goldman.
Visitation is 5-7 pm. Wednesday, October 10, at Cook Funeral Chapel in Grayville. Funeral is 10 am, Thursday, October 11 at Cook Funeral Chapel in Grayville. Burial is in Mt. Pleasant Cemetery in Griffin, Indiana.
The Cook Funeral Chapel in Grayville is in charge of all the arrangements.