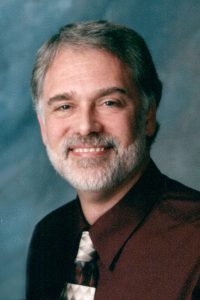 63-year-old Rick Lane Miller, died on October 6 at his home. Rick was born January 20, 1955 at Vickers Hospital in McLeansboro, Illinois to Charles Edward and Ava LaVerne (Ingram) Miller. He married Teresa Kay McFarland, March 11, 1989. 
A native of McLeansboro, Rick attended SIU at Carbondale, graduating with a degree in Plant and Soil Science in 1974, and Masters of Social Work in 1994.
Rick was employed by Wabash & Ohio Valley Special Education District as a Social Worker.  
Rick is survived by his wife of 29 years, Teresa, and sons Zachary, Logan, Brandon, and daughter, Whitney Miller and her husband Jordan Williams, his mother Ava LaVerne Miller of McLeansboro, two sisters Rhonda and husband Randy Carney of Thompsonville, and Rene' and husband Gilroy Bernard of Belle Rive, as well as numerous nieces and nephews. Rick was preceded in death by his father Charles Miller, paternal grandparents Dora and John Miller, and maternal grandparents Harlen and Ava Ingram.
Rick enjoyed playing the bass and acoustic guitar and played for many people throughout his lifetime. He was a skilled craftsman and self-taught amateur engineer who put his talent toward building his family home and many other projects, including a couple of community churches. He loved his family and enjoyed spending time with them on road trips, trying new restaurants, or just at home on the couch for a TV marathon. His bachelor's degree and creativity were used by designing landscape plans for many individuals in the community. Most people describe Rick as a very pleasant, easy going, optimistic person with a constant smile.
Visitation will be at Freedom Church on October 12 from 6:00 – 8:00 p.m.  Funeral services for Rick Miller will be held on October 13 at 11:00 AM at Freedom Church, McLeansboro. Services will be conducted by Randy and Rusty Carney and Aaron and Adam Trotter. Burial will be at Ten Mile Cemetery. Memorials may be made to Southwestern Indiana Oncology Chemo Buddies or Freedom Baptist Church.
Funeral Services are being conducted under the direction of Harre Funeral Home of McLeansboro.