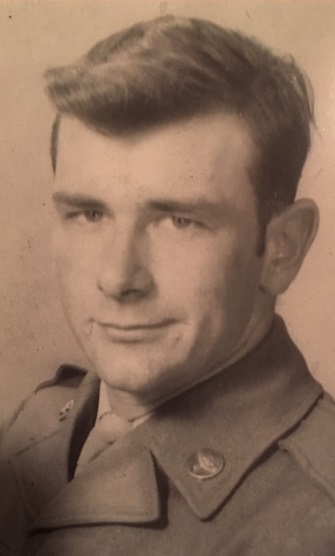 Jesse (Lee) Legrande was born May 1, 1931 in Ottumwa, IA.  He enlisted in the Air Force at Springfield, OH at the age of 16.  After basic training at San Antonio, TX, he was stationed at:  Georgia, Illinois and Alaska (as an overseas assignment before Alaska became a state).  He then served in New Mexico, Germany, England, Arizona, Vietnam and Minnesota during his 22-year career. He retired from the Air Force on November 1, 1969 and worked for Bunting Appliances until 1999.
He was married to Jean Gray of Bone Gap on June 16, 1951 at West Salem.  They are the parents of Connie (Ed) Dunn of West Des Moines, IA; Cathy (Steve) Boewe of Rockwall, TX; and Becky Legrande and Jennifer Johnson of Portland, OR.  They have three grandchildren; Celia (Boewe) Anderson and Erin & Kelsey Dunn, and four great grandchildren.  He was preceded in death by his grandson, Chad Boewe, and his mother, Bessie (Marie) Penwell.
Visitation will be held at Ingram-Meridith Funeral Home in Albion at 1pm on Saturday, October 13, 2018.  A service will follow at 2pm with burial immediately after at Bone Gap Cemetery with full Military Rites.
Memorials may be given to the Edwards County Senior Citizens in memory of Lee and envelopes will be provided at the funeral home.
Online condolences and fond memories may be shared with the family at www.MeridithFuneralHome.com
Ingram-Meridith Funeral Home is honored to be entrusted with the arrangements.