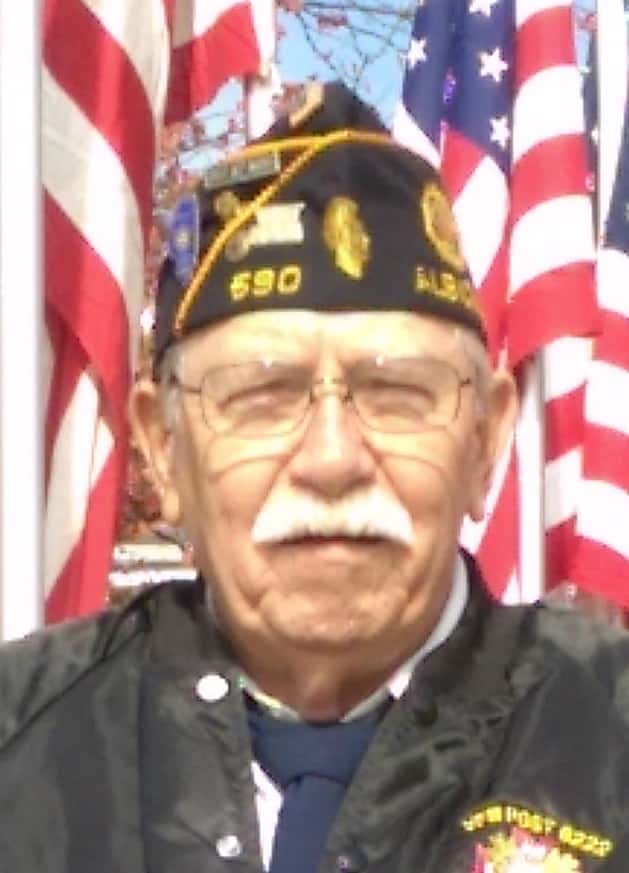 Robert E. "Rob" Wilson, 76, of West Salem, IL passed from this life to the next on November 5, 2018 at 3:20 p.m. in the emergency room of Carle Richland Memorial Hospital in Olney, IL.
Rob was born August 11, 1942 in Mt. Carmel, IL to Minyion Mae (Kimbrell) and Robert Harold Wilson.
He served in the 101st Airborne and Military Police for two tours in Vietnam, serving in the Army Security Agency. Rob was a supervisor at Champion Labs and enjoyed a wide variety of hobbies including playing poker, golfing, hunting, fishing, and computers. He had to have his coffee fix each morning. He enjoyed antiques and was a collector of fine things/hoarder!
Rob was a member of the Albion American Legion Post 590, the Albion VFW Post 8222, the Albion Moose Lodge, and the Albion Gun Club. For over 50 years, he was dedicated to honoring his fallen comrades, and proved it by being on almost every military honors' funeral detail in Edwards County. He faithfully put flags on the Veterans' graves annually and enlisted his children and grandchildren to do the same. He saw it as an honor. Most of all, Rob was a loving dad and PaPaw.
He is survived by his loving companion, Ruth Simen; two daughters: Jolene Markman of Albion, IL and Tamara Rich of West Salem; three sons: David (W. Vincent Gingerich) of Indianapolis, IN, James (Angel) Wilson of Parkersburg, IL, and Melvin Wilson of West Salem; three foster children: Carole Murphy and Linda Murphy, both of Athens, AL and Dan Murphy of Pittsburgh, PA; nine grandchildren: Brianna Markman, Jacob Wilson, Julianne Wilson, Deidre (James) Markman, Jamilyn (Aaron) Westbrook, Hayley (Joe) Rich, Johnathan Wilson, Russel Rich, and Roy Markman; three great-grandchildren: Willow, Alisia, and Harmony, and three more on the way!
Rob was preceded in death by his parents, and his wife Carol "Diane" in July of 2006.
Visitation will be held Friday, November 9, 2018 from 5 to 7 p.m. at Ingram-Meridith Funeral Home in Albion. The funeral service will be Saturday, November 10 at 10 a.m. at the funeral home in Albion with burial to follow in West Village Cemetery. Full military rites will be conducted at the graveside.
Memorials may be made to the Albion American Legion Post 590, and envelopes will be available at the funeral home.
Fond memories and condolences may be shared at www.meridithfuneralhome.com.
Ingram-Meridith Funeral Home of West Salem is honored to be entrusted with the arrangements.