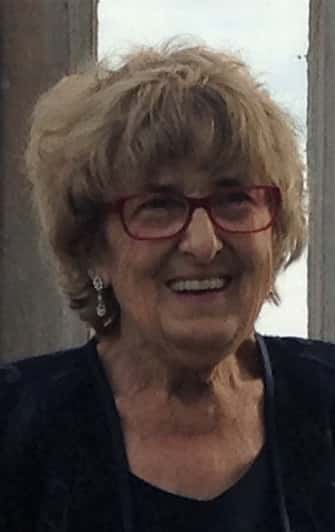 Deloris Jean Jones, 80, of Ellery, IL passed from this life to the next on November 7, 2018 at her home.
She was born January 12, 1938 in Golden Gate, IL to Carmen (Cox) and Bertis Pettigrew. She married Clyde Emmitt Jones, and he preceded her in death on November 6, 1998.
Jean loved to hand-quilt and do embroidery. She loved to go to dances and listen to country music especially George Jones and a local singer by the name of Aaron McCune. In the summertime, she gardened and liked to go to rummage sales and second-hand stores. She especially liked going to the Clothes Line in Fairfield. One of her favorite pastimes was watching the many hummingbirds that were attracted to her backyard in the summer.
She is survived by a daughter, Brenda (Tracy) Vaughan of Eldorado; Grandsons: Matthew, Mitchell (Ginger) and Michael Vaughan, David (JR) Wayne (Alicia) Jones; granddaughter, Heather (Joseph) Milligan; daughter-in-law, Rita (Bare) Jones; two sisters and three brothers. Also surviving are great-grandchildren: Keath Bateman, Ava Milligan, Lily and Carsyn Jones, Kaden Matthew Vaughan, and Olivia Vaughan.
She was preceded in death by her parents, Bertis and Carmen Pettigrew, her husband Clyde Jones, son David Wayne Jones, grandson Kyle Jeffrey Jones, and special friend Murrell Balding.
She also leaves behind her beloved cat…Tom.
Visitation will be held Sunday, November 11, 2018 from 5 to 7 p.m. at Ingram-Meridith Funeral Home in Albion, IL. The funeral service will be Monday, November 12, 2018 at 1 p.m. at the funeral home with burial to follow at Bethel Cemetery near Ellery.
Fond memories and condolences may be shared at www.meridithfuneralhome.com.
Ingram-Meridith Funeral Home of Albion is honored to be entrusted with the arrangements.