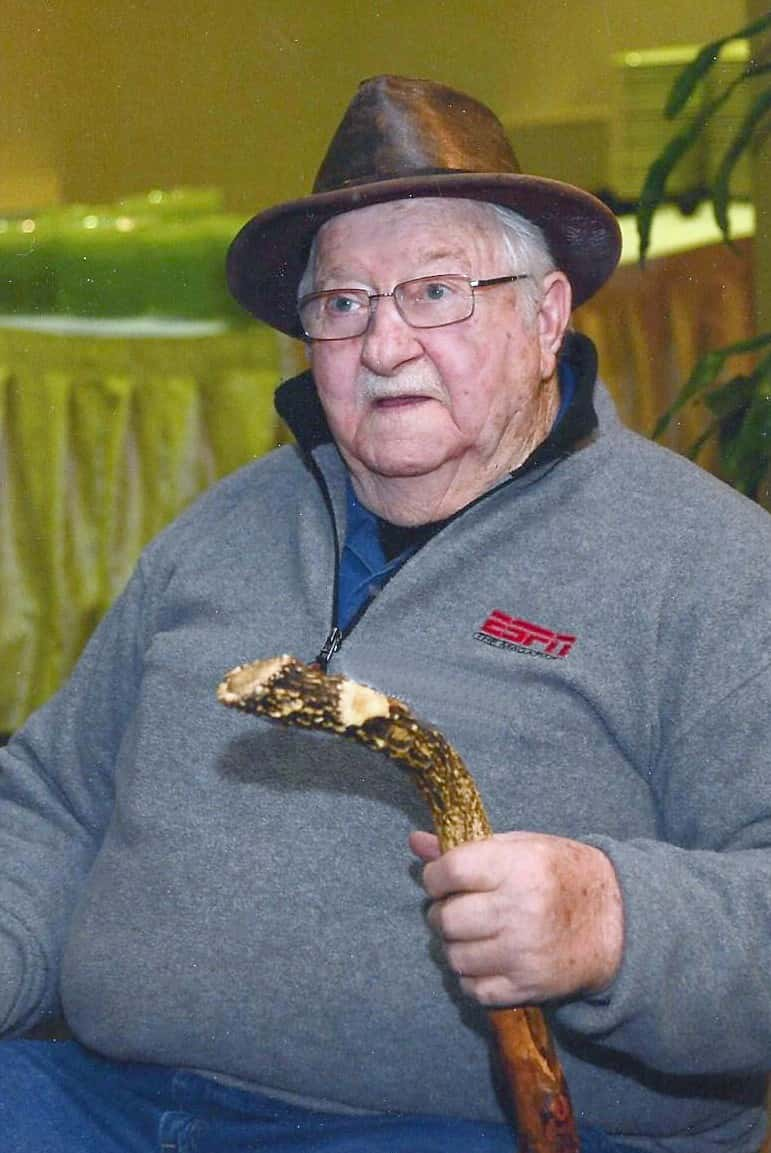 78-year-old McLeansboro resident, Howard L. Ritchey Jr. died at 11:37 p.m. Friday, November 9th at Hamilton Memorial Hospital in McLeansboro.  He was employed as an Iron Worker for Local 103 Evansville, IN.  He attended Ten Mile Church and loved hunting, fishing, antiquing and genealogy.  He loved to tinker with making walking sticks and working on guns.  He was an active member of the Hamilton County Historical Society.
Surviving are his wife, Judith; a son, Steven Ray Ritchey of McLeansboro; one daughter, Cindy Lea Birkner and husband Ron of McLeansboro; four grandchildren, Monte Paul Ritchey, Dustin Howard Ritchey, Amanda Leigh Crice and Adam Larkin Birkner; one great-grandson, Ward Peyton Ritchey; one brother, Charles of McLeansboro; and numerous nieces and nephews.
Funeral services for Howard L. Ritchey Jr. will be at 11 a.m. Tuesday, November 13th at Ten Mile Church in McLeansboro with Pastor Jacob Gray and Amanda Leigh Crice officiating.  Burial will be in Ten Mile Cemetery at McLeansboro.
Visitation will be from 6-8 p.m. Monday, November 12th at the Harre Funeral Home in McLeansboro, which is in charge of the arrangements.