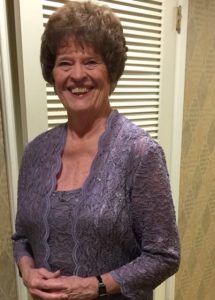 84-year-old Ruth Ann Montgomery of McLeansboro, died on January 7, in St. Louis, Missouri. She was a business owner and was self employed. She loved to sew, was a member of the Springerton Christian Church, and was active in her Church "Ladies Friendship Circle". Ruth was born on July 20, 1934 in Flora to Joseph Carl Eckles and Edna (Shuster) Eckles. She was married to James Stewart Montgomery on July 26, 1975. He passed away on October 28, 1999.
Survivors include a son, Carl Richard Drake of McLeansboro; a daughter, Mary Elizabeth (Jeffrey) Catron of Nashville, Tennessee; three grandchildren: Justin Drake, Daniel (Kelly) Catron, and Robin Ann (Nathan) Dean; two great-grandchildren: Skylar and Sloan Catron. She was preceded in death by parents Carl & Edna Eckles and husband James Montgomery.
Funeral services for Ruth Ann Montgomery will be held at 1 p.m. Thursday, January 10 at the Harre Funeral Home in McLeansboro with Reverend Ron Lamp officiating. Burial will be held at the I.O.O.F. Cemetery in McLeansboro. Visitation will be held from 11 a.m. to 1 p.m. on Thursday, January 10 at Harre Funeral Home in McLeansboro.
The Harre Funeral Home of McLeansboro is in charge of arrangements.