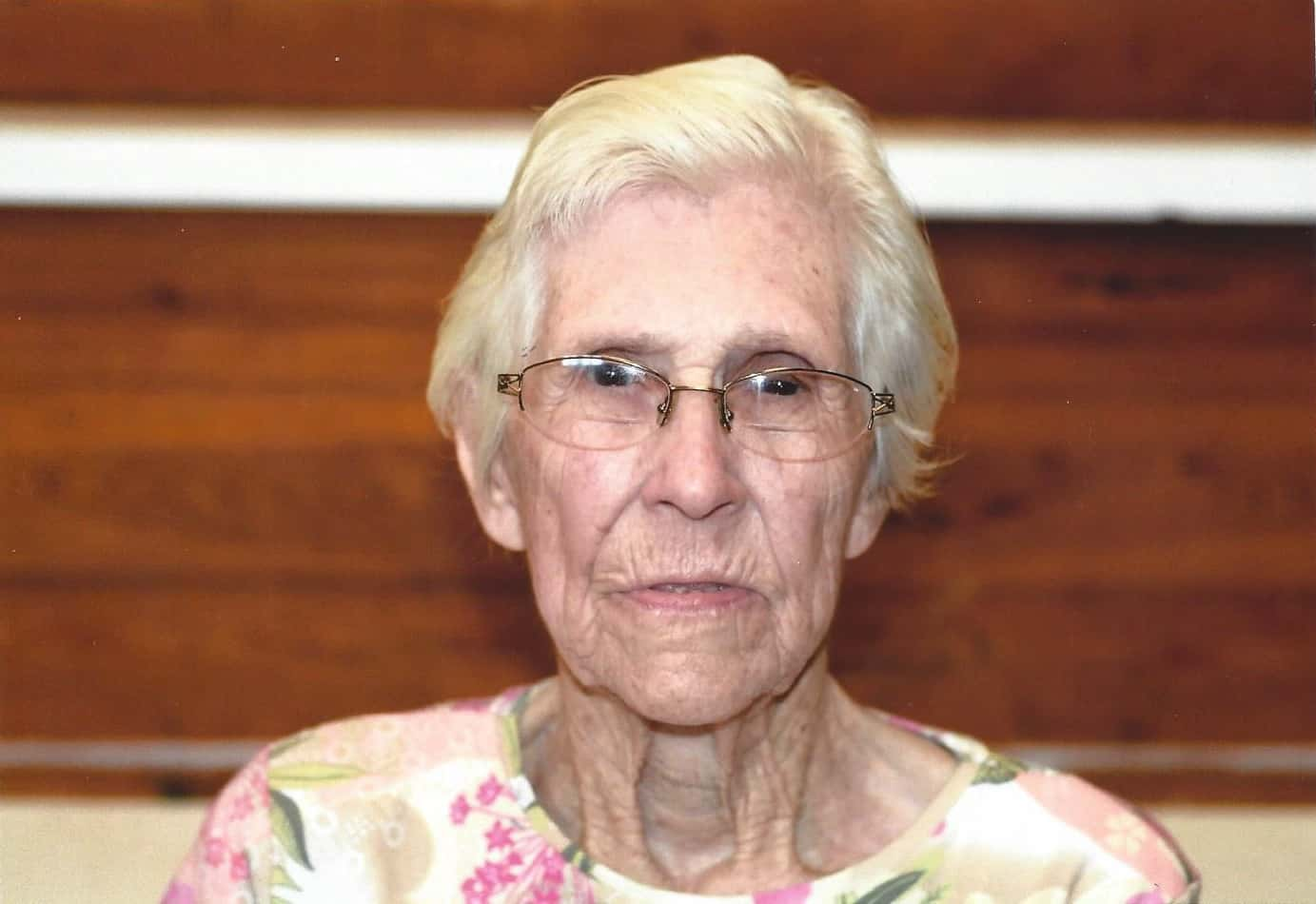 102-year-old Orchardville resident Inez Ruby Scarbrough died at 11:40 p.m. on Monday at Nature Trail Nursing Home in Mt. Vernon. She was a homemaker.
She was born in Orchardville on September 7th, 1916, to Charlie and Minnie (Shelton) Lee.
Inez Scarbrough is survived by a son, Larry Scarbrough of Keenes; a daughter, Glenda Krutsinger of Marion; 10 grandchildren; 26 great-grandchildren; 34 great-great-grandchildren; and six great-great-great grandchildren.
She was preceded in death by her husband, Leslie Scarbrough; one son; one daughter; one brother; one sister; one daughter-in-law; and one great-granddaughter.
Funeral services for Inez Scarbrough will be held at noon on Saturday (1-12) at the Richardson Funeral Home in Wayne City with Reverend David Thompson officiating.  Burial will be at Jacob's Chapel Cemetery in Orchardville. Visitation will be held from 10 a.m. to noon on Saturday at the funeral home.
The Richardson Funeral Home in Wayne City is in charge of arrangements.