Several businesses and churches have cancelled their activities today and tonight due to the extreme cold. The Cisne Christian Church, Orchardville Church, and Victory Outreach Church have cancelled their services, and the Bible Study at Lebanon North C.P. Church has been cancelled.
Hunters in Illinois harvested a preliminary total of 151,577 deer during the 2018-2019 archery and firearm seasons, up almost 4,000 from last year. Wayne County hunters showed a decrease in each category and took 153 fewer deer overall. Edwards County showed a slight increase, harvesting 686 deer compared to 672 last season.
Tickets for the Fairfield Chamber of Commerce Dinner are on sale now for $15, and they may be purchased at the Chamber Office on Main Street, or from any Chamber Board member, until March 1st. Also, nominations for Business of the Year and the Community Service Award are due this Friday.
30-year-old Sarah A. Tercero was arrested yesterday evening on a Wayne County warrant for theft and possession of another's credit card. 42-year-old Jeremy R. Tibbs was arrested early this morning on a Wayne County failure to appear warrant. Both were transported to the Wayne County Jail and held, pending the posting of bond.
The Jefferson County Sheriff's Department has announced they have left over coats from a coat drive they hosted last October. They will be handing out the coats today until 3pm at the Jefferson County Sheriff's office. For anyone that is interested, go to the lobby and speak with dispatch. Only adult coats are available.
Fairfield Memorial Hospital and Hamilton Memorial Hospital have both been designated as warming centers, offering their heated facilities to those needing shelter from the winter weather. The FMH cafeteria will have hot coffee, tea, and water available to all visitors. Those seeking shelter should check in with the Admitting Department upon arrival and departure.
The Frontier Community College Automotive Technology Program was recently recognized as the "Best Automotive Trade School by Value" in an online study by Trade School Future. FCC led the list in both ranking and the average cost of tuition, which is approximately $2,400. Rodney Maxey leads the program, and Ben Morgan is his lab assistant.
FNB is inviting the public to join a reception in honor of Michael Copeland tomorrow from 9 a.m. to 1 p.m. at their Fairfield location. Copeland is retiring from his position as President and CEO effective tomorrow. Copeland is also a member of the FMH Foundation Board, the Fairfield Rotary Club, and the First United Methodist Church Board of Trustees.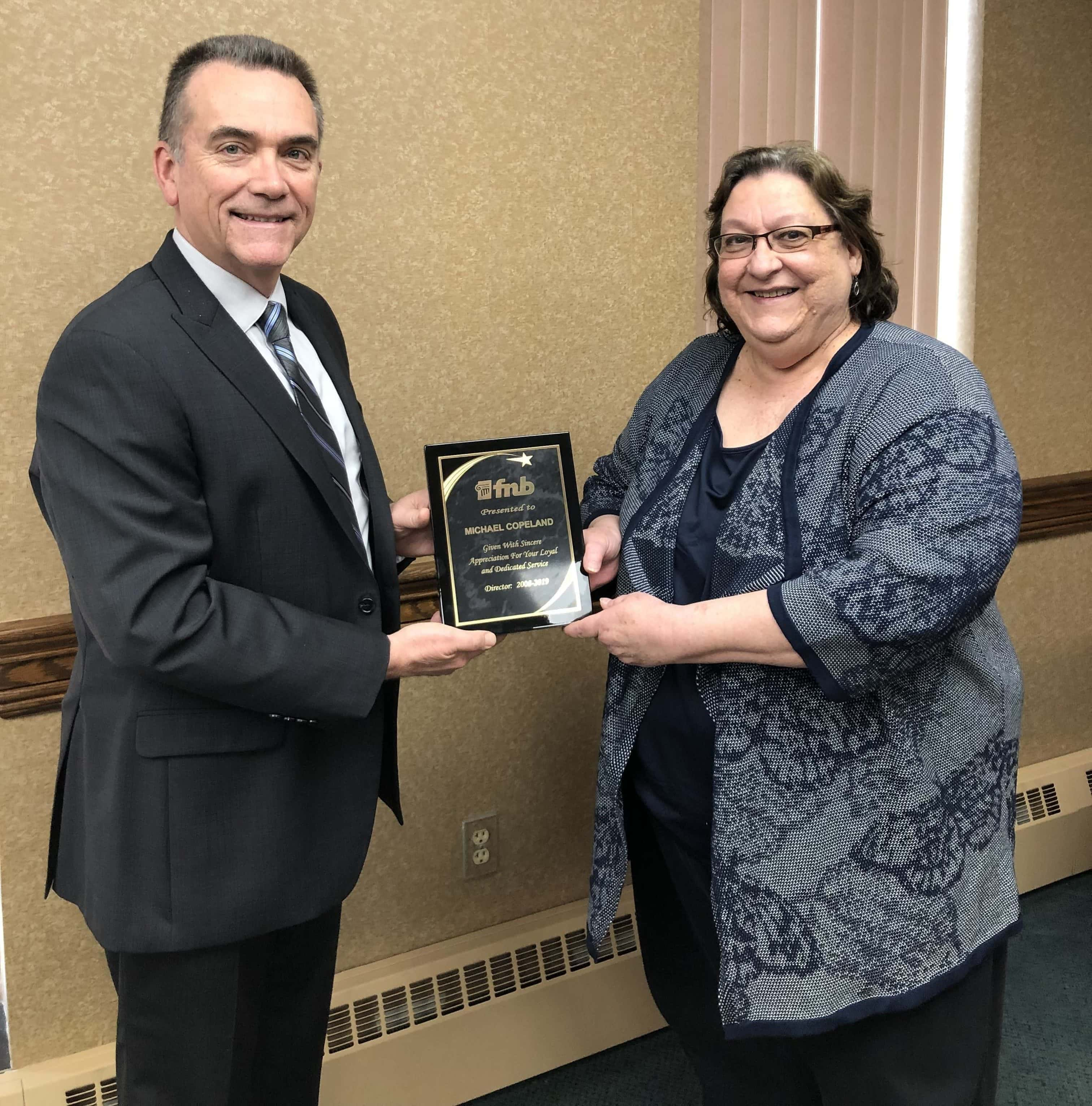 The Illinois State Fairgrounds Coliseum was recently renamed the "Coliseum of Champions," and the State Fair Foundation received more good news from Governor J.B. Pritzker. The Foundation found out about an $800,000 donation from fundraising done surrounding the inauguration of Pritzker earlier this week. The Coliseum is currently closed, though it is expected to reopen in July.
Governor Pritzker's choice for assistant adjutant general for the Illinois Air National Guard has been promoted to Brigadier General. Peter Nezamis was sworn in Monday at Camp Lincoln. He joined the Michigan Air National Guard in 1986 and has served in several overseas deployments. The Belleville resident oversees about 3,000 Illinois Air National Guard members.
River stages as of this morning:  Little Wabash, east of Fairfield stands at 25.20 feet, above the 17 ft. flood stage. Meanwhile, the Skillet Fork at Wayne City has a reading of 5.43 feet (flood stage is 15 ft.). The Little Wabash below Clay City is at 15.20 feet (flood stage is 18 ft.).