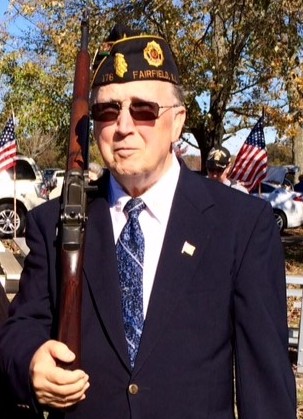 Larry W. Moore, 74 of Fairfield passed away at 8:30 PM, Thursday February 7, 2019 at The Villas of Jackson in Jackson, MO.  Born on September 28, 1944 in Fairfield to Woodrow and Mary (Hammil) Moore, Larry was a longtime Fairfield business man having owned Moore Insurance and Woody's Pastime Pool Hall.  He was also an Army Veteran of the Vietnam War, and a longtime member and officeholder of the Fairfield American Legion, VFW, and Elks Lodge.
Larry is survived by his son Ryker (Tonya) Moore of Albion, daughter Candace (Jim) Rudolph of Jackson, MO, and 4 grandchildren.
Larry is to be cremated and a memorial visitation will be held on Tuesday, February 12th from 5-7 PM at the Johnson and Vaughn Funeral Home.  His ashes will be interred during a graveside service in the Veterans Section of Maple Hill Cemetery at 10 AM, Wednesday, February 13th with military rites provided by Anthony Wayne Post #176 American Legion and the Wayne County Memorial Post #4535 VFW.  Memorials in Larry's honor may be made to either the Fairfield American Legion or VFW.