The Fairfield Mules boys basketball team saw its season come to an end last night with a loss to perennial powerhouse Teutopolis in the Vandalia Sectional Championship game.  The Mules lost by a score of 55 to 47.  The Mules end their season with a record of (32-3).  Teutopolis moves on to the Carbondale Supersectional and will face Nashville Tuesday night.
More snowfall is a possibility in the area late tonight and Sunday.  Forecasters at the National Weather Service say a few inches are possible in some areas by Sunday afternoon, followed by a shot of arctic air for the first part of the week.  Temperatures are not expected to get above freezing until Wednesday, and another chance of a wintry mix is in the forecast for next Thursday and Friday.  Drier weather predicted early next week will allow area rivers to continue falling.  The Little Wabash east of Fairfield is at 18.2 feet, about a foot over flood stage.  At Clay City the stage is 8.4 feet, below its 18 foot flood stage, and at Carmi the stage is 25.1 feet, below the 27 foot flood stage.  The Skillet Fork at Wayne City is at 5.7 feet.  Flood stage is 15 feet.  The Wabash at Mt. Carmel is at 18.3 feet, just below the 19 foot flood stage.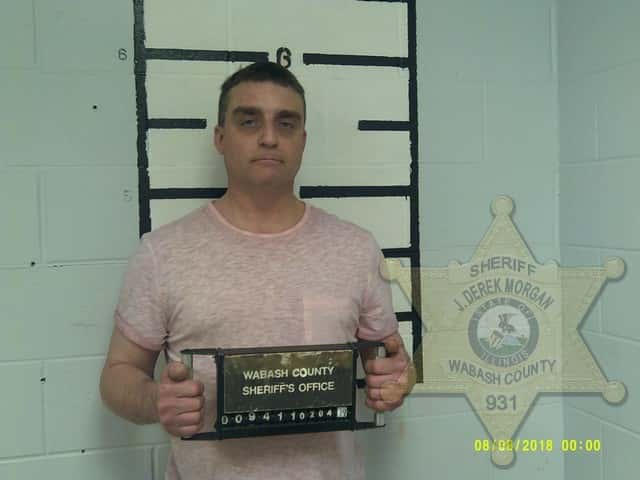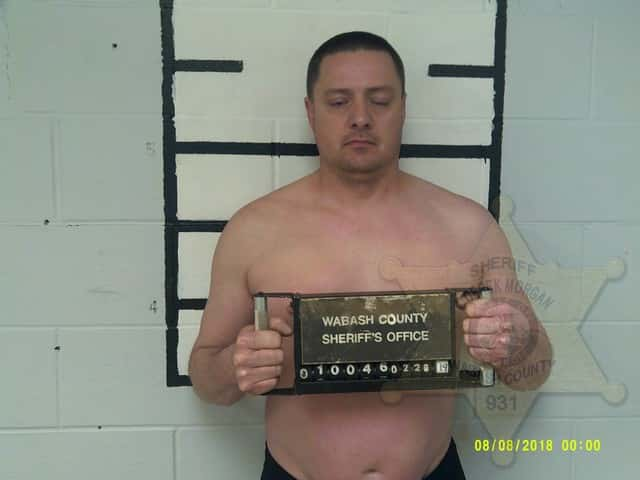 Wabash County Sheriff J. Derek Morgan reports the arrest of 47-year-old Steven "Todd" Taylor of West Salem Thursday on possession of methamphetamine charges.  His arrest came following a traffic stop between Keensburg and Bellmont for a traffic violation which occurred at the home of 47-year-old James M. Kimmel of Keensburg.  Sheriff Morgan said Kimmel had been arrested on January 24th for driving suspended and an active Wabash County warrant, and had been observed throwing items out of a vehicle that was later determined to be a plastic bag containing suspected methamphetamine.  Police later took Kimmel into custody on February 4th on a Wabash County warrant charging him with use of property and possession of a weapon by a felon, with bond set at $10,000 cash.  Taylor's bond was set at $20,000 cash.  He faces charges of possession of meth with the intent to deliver over 15 grams but less than 100 grams. (pictured are Kimmel, top, and Taylor, bottom)
55-year-old Philip Drone of Eldorado, IL was cited for not wearing a seat belt following an accident in Gallatin County Friday night.  State police say the accident occurred on Illinois route 141 just east of Awalt Lane.  Drone was westbound on route 141 and swerved into the eastbound lane to miss a deer, but ended up hitting the deer and then hit a pickup truck head-on, driven by 56-year-old Richard E. Brock of Mt. Vernon, IN.  Drone was hurt and taken to an area hospital for treatment.  The accident occurred at 6:24 p.m.
Cisne FFA members Kaley Konopasek, Bailey Lewis, Grace Milligan, Lexi Locke, Hannah Callahan and Sara Timm finished as the 1st place varsity team at the Section 23 Parliamentary Procedure Leadership Development Event held Thursday at Richland County High School.   Individual honors included:  1st place Chairperson-Kaley Konopasek, 2nd place Secretary and 3rd place Floor Member-Bailey Lewis; and 5th place Overall Floor Member-Sara Timm.  The Novice Parliamentary Procedure team of Bailee Hillaird, Cierra Reed, Emily Milner, Kevin Hyder, Noah Atwood, and Gavin Fetherling won first place in the Novice division.  Bailee Hilliard was named 1st place Chairperson.  Cierra Reed took 4th place Secretary.  Overall individual Floor Member results:  Noah Atwood-1st, Kevin Hyder-4th and Emily Milner-5th.  The competiton included a written test of parliamentary law, a 10-minute demonstration, impromptu questions, and secretary's minutes.  The teams now advance to the district level at SIUC later this month.