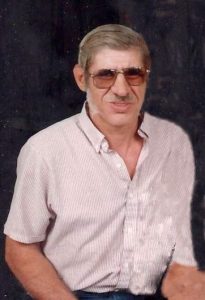 74-year-old Dana Lee Bassinger of Dahlgren, died at 2:57 p.m. Monday, March 11, 2019 at Nature Trail Nursing Home in Mt. Vernon, Illinois. He was a newspaper courier and loved to work in wood and in the garden. He was Baptist by faith, and served in the U.S. Navy in Vietnam from 1965 to 1969.
He was born on August 26, 1944 in Nebraska City, Nebraska to Lloyd Bassinger and Theresa (Chilino) Bassinger. He married Christine Walker on November 22, 1968 in Johnsonville.
Survivors include his wife: Christine Bassinger; a daughter: Dawn Bassinger Rivas of Ft. Pierce, Florida; a brother: Carl Bassinger of Sidney, Iowa; one sister: Jane Bruns of Nebraska; a daughter-in-law: Susannah Bassinger of Dahlgren; five grandchildren: Cheynia Hanson, Isaiah Bassinger, Richard Bassinger, Ocean Rivas, and Island Rivas. He was preceded in death by his parents and a son, Michael Bassinger.
As per Dana's wishes, his body will be cremated and a private family burial of ashes will take place at a later date. A visitation service will be held from 6-8 p.m. Wednesday, March 13 at Harre Funeral Home in Dahlgren.
The Harre Funeral Home of Dahlgren is in charge of all the arrangements.