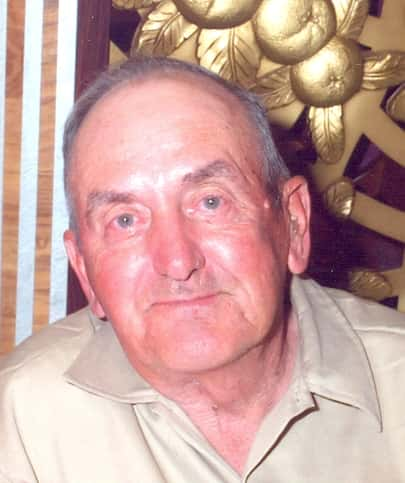 83-year-old Harold A. Smith of Mt. Erie, died on March 12, at the Cisne Rehabilitation and Healthcare Center. Harold was born on September 14, 1935 in Mt. Erie to George and Fern (Penrod) Smith. He enlisted and served his country for two years and was a US Army Veteran. On September 21, 1958 he married Sharon L. Mitchell at the Olney Church of the Nazarene. Sharon preceded him in death on October 26, 2006.
Harold attended the Mt. Erie Church of the Nazarene. He was a farmer, and in addition to farming, also retired from AMF/Roadmaster factory in Olney after many years. He was a hard worker who also enjoyed leisure time spent flying radio-controlled airplanes and quail hunting. Harold was devoted to his wife and was a loving father.
He will be lovingly remembered by his four sons: Steve (Diana) Smith of Mt. Erie, IL, David (Sherry) Smith of Poseyville, IN, Mike (Lisa) Smith of Mt. Erie and Mark (Huleana) Smith, also of Mt. Erie, a brother Jerry (Marge) Smith of Fairfield, IL., 14 grandchildren and 23 great-grandchildren. He was preceded in death by his grandparents, parents, wife, one brother, Ray E. Smith and his mother-in-law, Margaret Mitchell.
Funeral services for Harold A. Smith will be held on Saturday, March 16 at 11 a.m. at the Mt. Erie Church of the Nazarene. Visitation will be held at the church from 10 a.m. to service time.
Burial will follow at McKendree Cemetery with military rites.
Ingram-Meridith Funeral Home of Albion is honored to be entrusted with the arrangements.