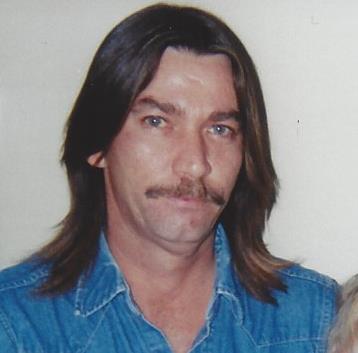 Jimmy Wayne Eastep, 56, of Fairfield passed away at 2:47AM on Monday June 10, 2019 at Aperion Care in Fairfield.  He had worked in the oilfield.  Jimmy was born in Fairfield on December 30th, 1962 to Jim Estep and Ruth Thompson.
Jimmy is survived by his wife Kimberly (Smith) Eastep of Fairfield; Father- Jim (Lucinda) Eastep of Fairfield; Sisters- JoEllen Eastep of Fairfield and Lisa (Mike) Gosnell of Geff; Brothers- Richard Eastep of Fairfield, Bill (Retha) Eastep of Cisne and Jamie Guffee of Casey.
He was preceded in death by his Mother-Ruth Thompson and a Niece- Chrissy Dunlap.
Jimmy will be buried in Victory Cemetery, there will be no formal services
Johnson and Vaughn Funeral Home is in charge of all the arrangements.