The U.S. Census Bureau has announced it will hire 132 people in Wayne County and 40 people in Edwards County to assist with the 2020 Census. Full requirements for a position can be found at 2020census.gov/jobs. Informational pamphlets are available here at the WFIW/WOKZ radio station in Fairfield.
Wayne County officials say an individual had to be rescued from floodwaters in the Mt. Erie area this morning after a vehicle went off a roadway. Cisne and Fairfield rural firemen responded to the scene to provide a water rescue by boat. North Wayne EMS also responded to check on the driver.
The Edwards County Courthouse will host the Driver's License Facility tomorrow from 10 a.m. to 2 p.m. Per Edwards County Clerk Mary Beth Smith, the facility is usually in the courthouse on the first Wednesday of every other month. However, that date was changed due to Independence Day later this week.
Three people were booked in the Wayne County Jail over the weekend. 49-year-old Shawn A. Maxham was arrested on a charge of disorderly conduct, and 41-year-old Daniel B.J. Brockett and 27-year-old Tyler S. Arnold were both arrested on Wayne County failure to appear warrants.
Illinois Secretary of State Jesse White is reminding the public of motor vehicle title fee changes that take effect today. Title certificates will increase to $150, and titles for motor homes will increase to $250. Duplicate and corrected titles will decrease to $50. The previous fee for all three titles had been $95.
Rumors about a new employer coming to Fairfield in the former Airtex Plant Two were given more hope Saturday, when Mayor Brent Maguire said he was hopeful to have an announcement on the matter in the coming weeks. Others in city government have declined to comment about the possibility.
Y-Fairfield President Luke Harl said he was pleased with the constant crowd that came to the Fairfield Founders Festival over the weekend. Moreover, he said he hopes the celebration will be the beginning of other events in the future to help sharpen the sense of community in Fairfield.
Ruthie Shelton was in Fairfield as part of Founders Day and released another book over the weekend entitled "The Untold Story, which provides more of her research about the Shelton Gang. She is the daughter of Little Carl Shelton and came to understand her family's history after her father revealed his past while struggling with health issues. The Saturday Evening Post called The Shelton Gang the "bloodiest gang in America" in 1951.
The Wayne County Clerk's Office has mailed new Voter's Registration Cards to everyone in Wayne County. Those with information needing updated on the card should contact the clerk's office at 842-5182. Those who do not receive a card should also contact the office, and those whose cards are correct need not do anything.
Stevie Douglas of Fairfield has been awarded the $500 Clemence Elizabeth Cox Scholarship; she is currently enrolled in the two year Nurse's Program at Frontier Community College. Her scholarship was an additional donation provided this summer for a student completing the Licensed Practical Nurse Program at FCC. Jerry Cox specially donated the scholarship this summer for FCHS classmate Adella Williams-Quintenz, in memory of her mother, the late Edith Williams.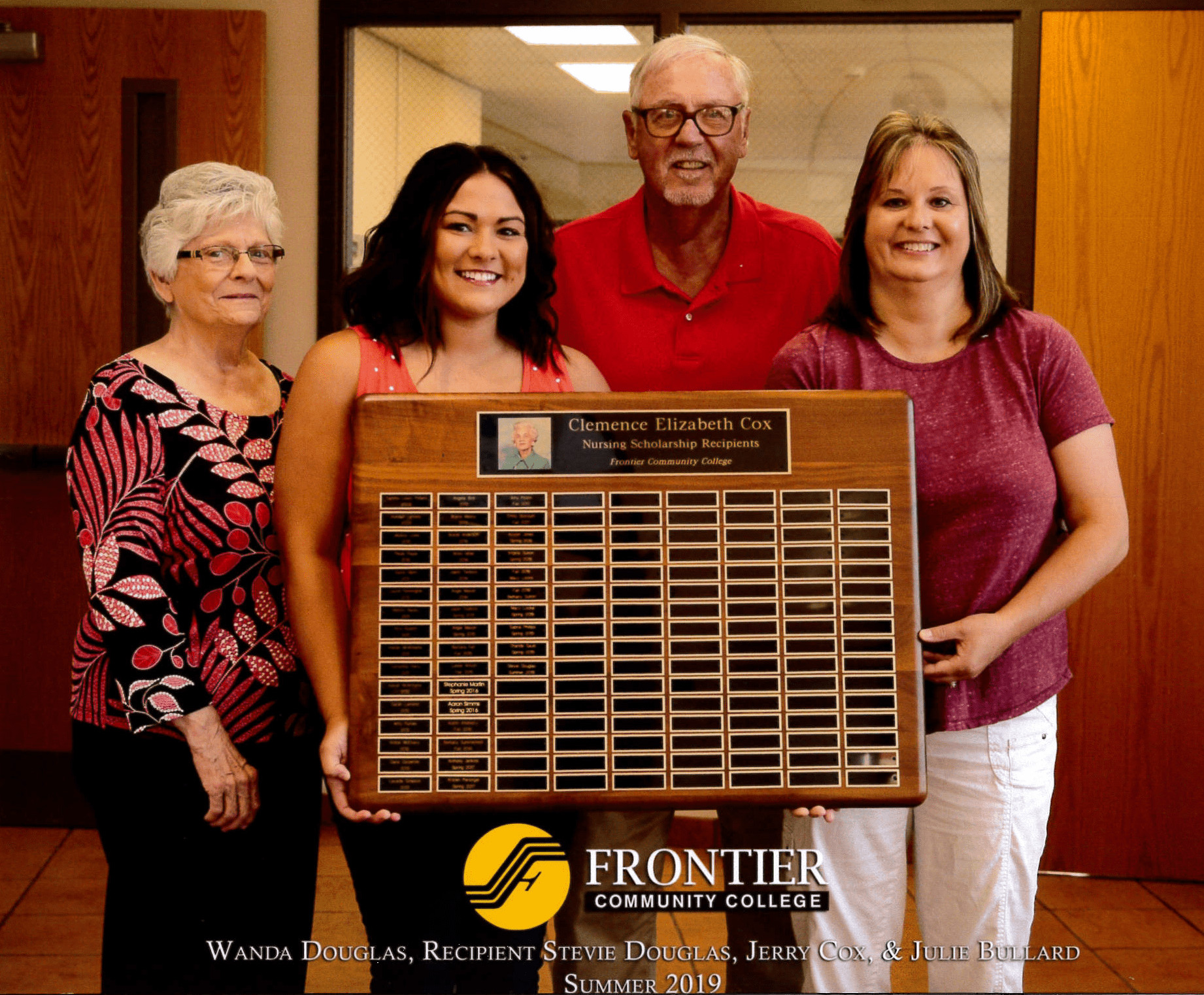 According to a Facebook post, the Wayne County Sheriff's Office is investigating two separate incidents where a male subject entered or attempted to enter homes in Wayne County on Saturday night or Sunday morning. Anyone who sees suspicious activity should contact the department at 842-6631. The Sheriff's Office also reminds people to always lock their doors.
Western Illinois Congresswoman Cheri Bustos says a couple of issues continue to hold up final passage of the United States-Mexico-Canada Agreement. Bustos, who serves on the House Appropriations and Ag Committees, says the price of prescription drugs and time delays for patent agreements must be hammered out, as should enforcement to keep workers in America from being at a disadvantage compared to those in Mexico.
River stages as of this morning:  Little Wabash, east of Fairfield stands at 26.02 feet, above the 17 ft. flood stage. Meanwhile, the Skillet Fork at Wayne City has a reading of 5.67 feet (flood stage is 15 ft.). The Little Wabash below Clay City is at 14.70 feet (flood stage is 18 ft.). Bonpas Creek at Browns reads 4.37 feet, and the Little Wabash at Main Street in Carmi reads 30.38 feet.