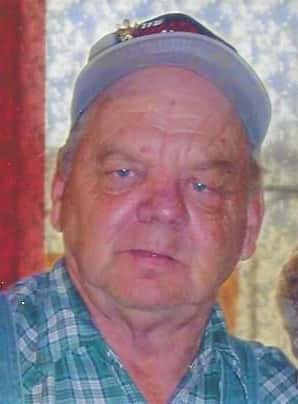 Gene Bailey, 83, of Mill Shoals passed away at 10:50PM on Wednesday July 10th at Hamilton Memorial Hospital in McLeansboro.  He ran a welding and repair shop in Mill Shoals for years.  Gene loved fishing, hunting and going to auctions.  He loved his cat Sassy.  Gene was born on September 8th, 1935 in Mill Shoals to Paul and Novella (Dickey) Bailey of Rural Cisne.  He married June Reed on November 15th, 1957 at Mill Shoals Baptist Church by Rev. Wesley Reed.  Gene had been at Wabash Christian Village in Carmi for 3 years before passing.
Gene is survived by his wife of 61 years- June Bailey of Mill Shoals; 2 Sons- David Bailey and Darrell (fiancé- Shari Arview) Bailey both of Fairfield; Grandson- Cody Bailey of McLeansboro; Granddaughter- Chelsea Wheeler of Fairfield; 2 Brothers- Roy and June D. Bailey both of Cisne; 1 Sister- Louise Rodatz of Wayne City.
Gene was preceded in death by his parents, infant Brother- Everett, Brother- Charles "Bud" Bailey, and Sister- Pauline Bailey.
Graveside Services will be held at 1PM on Saturday July 13th at Burnt Prairie Cemetery.  Visitation will be from 11AM to 12:30PM on Saturday July 13th at Johnson and Vaughn Funeral Home in Fairfield.
Johnson and Vaughn Funeral Home is in charge of all the arrangements.