The USDA has opened enrollment for its Market Facilitation Program, and the sign-up period runs through December 6th. MFP will assist farmers who continue to suffer from damages because of trade retaliation from foreign nations. Up to $14.5 billion in direct payments to impacted producers is expected.
Two Fairfield residents were booked in the Wayne County Jail yesterday. 30-year-old Allison G. Altizer was arrested on a charge of retail theft. 29-year-old Joshua M. White was arrested on a Wayne County failure to appear warrant for possession of meth. White was held at the jail without bond.
The Fairfield Police Department would like to recognize several officers for their DUI enforcement for 2018. Assistant Chief Silas Eckleberry, Sergeant Brad Sager, and officers Justin Zurliene, Justin Titzer, and Kody Moore were given certificates of appreciation for their efforts to fight impaired driving.
A juvenile was treated for minor injuries after a single-car accident yesterday afternoon about two miles north of Wayne City. Police say the driver lost control of a 1992 Dodge truck on gravel and struck a ditch. A tow truck was called to the scene, and the vehicle sustained over $1,500 damage.
Gruen Vocal Studios has cancelled their lip-sync battle fundraiser that was scheduled for tomorrow night.
Illinois Secretary of State Jesse White has announced that a new St. Louis Cardinals permanent license plate will be available for purchase after Labor Day. The plates may be preordered on cyberdriveillinois.com after the holiday. The cost will be $69 for a random number plate for a currently titled vehicle.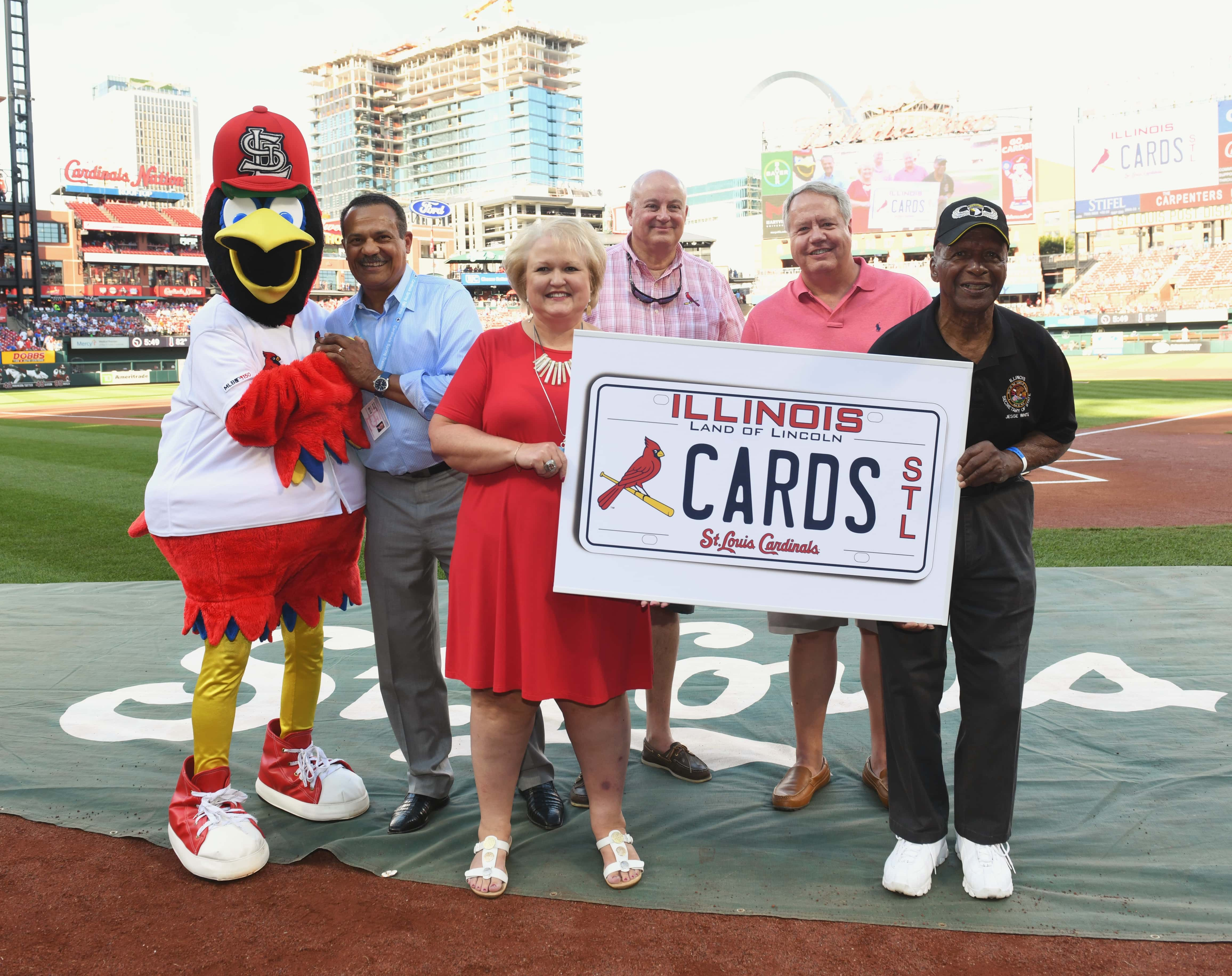 Collin Dunn, with HLR Engineering, has some clarification on what a potential Lakeside Reservoir Project could entail for Fairfield. Dunn said HLR would have to gain approval from local, state, and federal government bodies. Should the project be approved, the next step would be funding the work, and Dunn said there are potential grants available.
The annual Johnsonville Days event will be held this weekend. Activities will start with a truck pull tonight at 7. Tomorrow will feature a full day of activities, such as a parade at 10 and the Little Miss and Mister pageant at 4. The festivities will wind down on Sunday with a church service at 10:30 and dinner at noon.
The Fairfield Business and Professional Women Foundation has awarded seven $2,000 scholarships for the 2019-2020 school year. The winners are Stacy Lane, Madeline Walker, Kaylee McKinney, Shae Barrett, Darian Lavine, and recent high school graduates Raylene Greenwalt and Jenna Atteberry.
The Edwards County Board of Education will hold a special board meeting Wednesday evening in the Edwards County K-12 Building Room 172. The board will discuss, and possibly act on, district goals. It will also consider employment and volunteer options for the Albion Grade School Softball team.
Governor J.B. Pritzker has signed new legislation to increase penalties for those who violate Scott's Law. The penalties range from $250 for a first time offense to $750 for subsequent offenses, and people could be convicted of a misdemeanor or felony, depending on the severity of the violation. 22 stationary ISP squad cars have been struck by motorists this year, killing two troopers.
47-year-old Modesto Gonzalez III was sentenced to 10 years in federal prison earlier this week for impersonating a law officer and stealing more than $300,000 from immigrants in Texas and Illinois. Gonzales reportedly posed as a Drug Enforcement Agent and told immigrants that they would be deported if they didn't pay him thousands of dollars apiece. He also reportedly demanded they pay him taxes.
River stages as of this morning:  Little Wabash, east of Fairfield stands at 5.17 feet, below the 17 ft. flood stage. Meanwhile, the Skillet Fork at Wayne City has a reading of 5.07 feet (flood stage is 15 ft.). The Little Wabash below Clay City is at 5.77 feet (flood stage is 18 ft.). Bonpas Creek at Browns reads 1.24 feet, and the Little Wabash at Main Street in Carmi reads 3.98 feet.