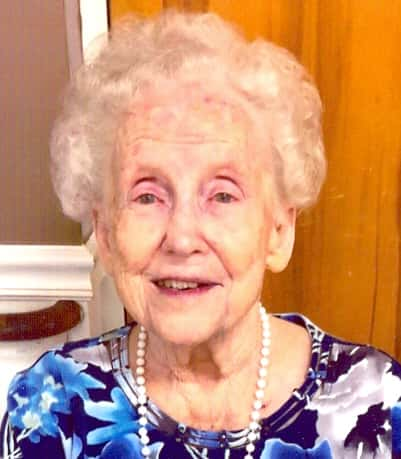 Lois Irene Wiseman, age 94 of Browns, IL passed from this life to the next on August 9, 2019 at Oakview Heights, Mt. Carmel, IL
Lois was born on December 16, 1924 in Keensburg, IL to Hester (Collins) Hocking and Jake Hocking. She was a Cadet Army Nurse during WWII.  Later she graduated from the Deaconess School of Nursing in June 1946 as a Registered nurse.
She married Ivan Wiseman on July 27, 1946 in Browns, IL at her parents' home place. Lois was a homemaker and farm wife and her family came first. In 1987 she was awarded the Farm Woman of the Month in November.
She was a member of the Browns Methodist Church for 73 where she was active as a youth leader, Sunday School teacher, and also played the piano and organ. Lois was a blood donor and volunteered for the American Red Cross.
She was preceded in death by her parents, her husband, one brother Robert C. Hocking and two sisters, Neva Saxe and Ruth Wiseman.
She is survived by her four daughters:  Shari (Jim) Carr, Carol (Phil) Kolo, Rita (Douglas) Lewandowski and Lisa (Reginald) Clinton, one son, Dean (Marsha) Wiseman, 7 grandchildren and 4 great-grandchildren with one on the way.
Visitation will be held on Monday, August 12, 2019 from 10 AM to 11 AM at Ingram-Meridith Funeral Home in Albion, IL.
Funeral will take place at the funeral home at 11AM, with burial to follow at Graceland Cemetery, Albion.
Memorials may be given to either the Friends of the Albion Library or the Avenue of Flags/VFW, Albion, IL.
Online condolences and fond memories may be shared with the family at www.meridithfuneralhome.com
Ingram-Meridith Funeral Home of Albion is honored to be entrusted with the arrangements.