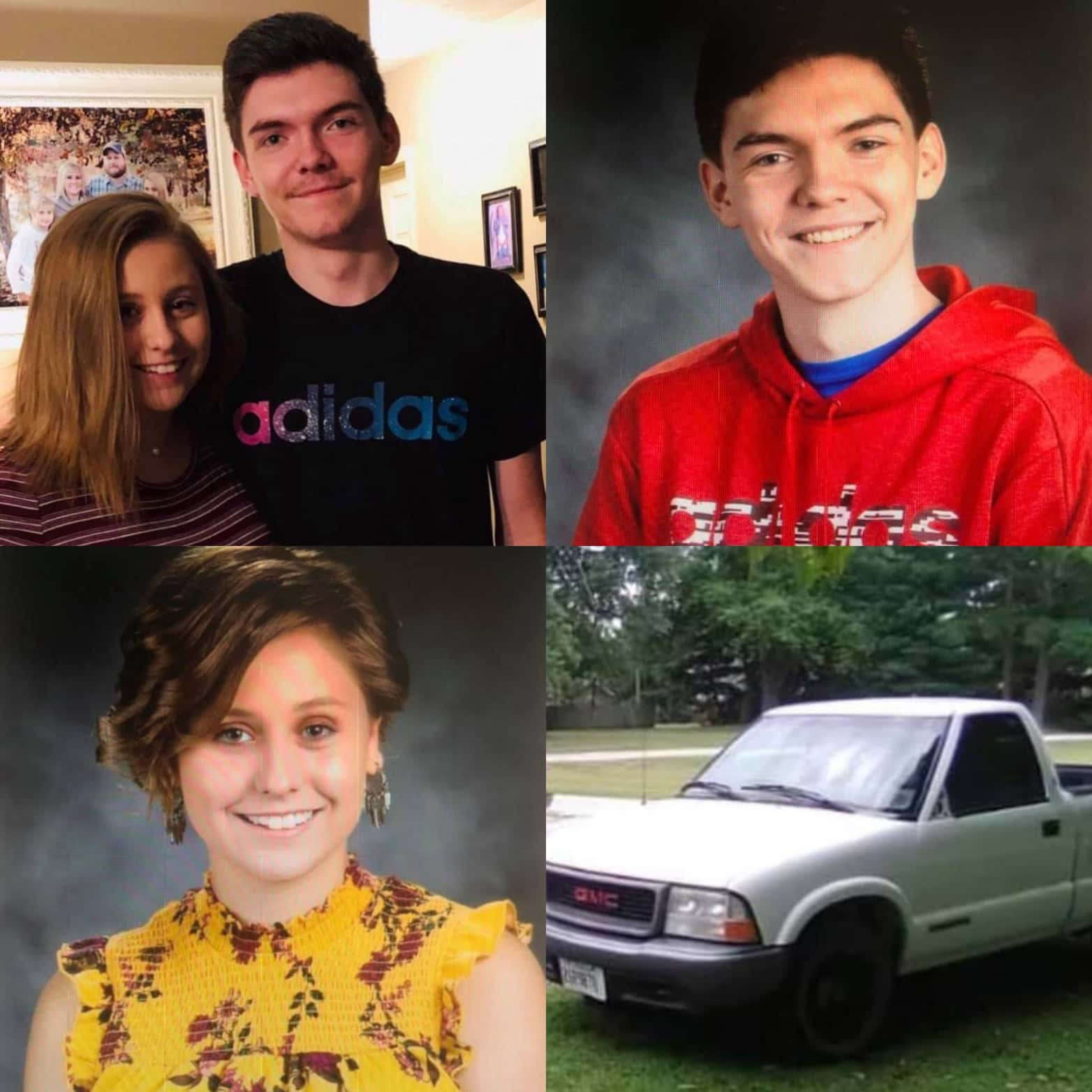 Hamilton County authorities have released information about two missing teenagers. They are 16-year-old Dillion Voss, Male, White, 5'10", 140lbs, brown hair and blue eyes, and 16-year-old Emma Barker, Female, White, 4'11" 130lbs, Blonde Hair, and Green Eyes. The two teens were last seen on Monday morning in the Dahlgren area. They were possibly driving a white 1998 GMC Sanoma truck with no side mirrors, with an Illinois Truck Registration 2689878.
If you have seen or you have information regarding these missing persons please contact the Hamilton County Sheirff's Office at 618-643-2511. Photos of Voss and Barker can also be found on the WFIW Radio Facebook page.
The unemployment rate in Illinois fell a tenth of a percent during the month of July. Illinois unemployment fell last month to 4.2%, down from 4.3% the previous month, meanwhile the Illinois unemployment rate continues to be a half percentage point higher than the national rate of 3.7%.
The Illinois State Police have filed proposed rules for the Illinois Gun Dealer License Certification Act, but a mandatory 90-day review period means that gun dealers will still have to wait until all the details are finalized and the law is fully implemented before the cost of compliance is clear.
The Village of Enfield will gather Tuesday for their monthly roundtable.  Among the items for consideration are routine payments of bills and water adjustments, and consideration on a local Cannabis Ordinance.
The Fairfield Airport Committee has called a meeting for Wednesday, August 21st to be held at 3 p.m. at the Fairfield Municipal Airport. Among topics on the agenda is a discussion regarding drag races at the Airport.
The Edwards County School Board met last night. Topics of discussion included the FY20 budget, new playground equipment for the West Salem grade school, and the addition of vocational classes to the curriculum.
Fairfield Scouts Troop 173 is holding their annual registration event at the Fairfield Cumberland Presbyterian Church Fellowship Hall on Saturday, August 24th for boys grade one through high school. Boys signing up for grades 1-5 should attend between 1 and 3 p.m., grades 6 and up should attend between 3 and 4 p.m.
The annual Mills Prairie reunion will be held Sunday, September 1st from 2 to 4 p.m. in the former Methodist Church, currently the Ruritan Building in Mill Shoals. Alumni of Burnt Prairie, Mill Shoals, and Mills Prairie schools are encouraged to attend. The event is open to everyone, not just alumni.
Illinois Senator Martin Sandoval is apologizing for images coming out of his political fundraiser. The pictures, which show a mock assassination of President Donald Trump, have been criticized by both parties.
Governor J.B. Pritzker has signed Comptroller Susan Mendoza's Bank On legislation, which aims to steer consumers away from predatory lenders and give them better tools to save for the future. Illinois is the first state in the nation to offer this type of program statewide.
The Illinois State Fair is over, and the Grandstand set records for tickets sold and gross revenue. State Fair Manager Kevin Gordon says vendors have been happy this year. The Illinois State Fair should be releasing official attendance numbers in about a week.
Today's Crude Oil Price is $49.50 up 1.75, and September Crude is at $56.34 up 1.06.
River stages as of this morning: Little Wabash, East of Fairfield stands at 7.18 feet, below the 17 ft. flood stage. Meanwhile, the Skillet Fork at Wayne City has a reading of 5.49 feet (flood stage is 15 ft.). The Little Wabash below Clay City is at 7.94 feet (flood stage is 18 ft.). Bonpas Creek at Browns reads 1.11 feet, and the Little Wabash at Main Street in Carmi reads 8.52 feet.
Today's guest on the Community Connection is Hallie Anderson. Tom and Hallie will discuss her time at Kansas State. Community Connection can be heard weekdays at 7:30 a.m. on WFIW AM1390 and 103.3FM
This morning on Morning Coffee, Mike Dreith and Mark Turner welcome FCC Baseball Coach Brandon Benton. Morning Coffee airs weekday mornings from 8 to 9 a.m. on 104.9 WFIW.