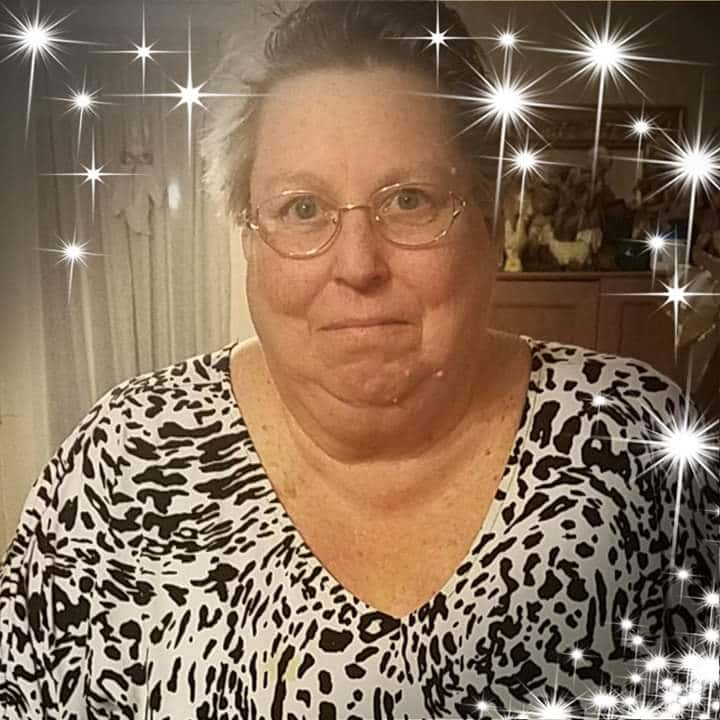 Joyce Koster, 69, of West Salem, IL, passed away on August 29, 2019. She was born on January 16, 1950 to Doran and Betty (McKinney) Carter in Vincennes, IN. She married John Koster on August 15, 1975.
Joyce enjoyed doing crafts, spending time with family, fishing, collecting her "treasures," going to auctions, and going out to eat. She loved spending time with her grandchildren. She was one of the first employees at Casey's in West Salem. Joyce later worked in the canteen at Champion Labs in West Salem and at Walmart in Olney.
She is survived by her husband of 44 years, John; her mother, Betty of Lawrenceville, IL; two daughters: Amy (Randy) Bell of Bone Gap and Andrea (Wayne) Harper of West Salem; one son, Fred of West Salem; seven grandchildren: Zack (Ellen Stigleman) Hayes of Chandler, IN, Makenze and Makaylee Bell of Bone Gap, and Cierra, Alexis, Armond, and Lucas Harper of West Salem; one brother, Scott (Karen) Carter of Lawrenceville; a brother-in-law, James A. Cash of Bennett, CO; and her loyal dog, Dixie. Many close and dear friends also survive.
Joyce was preceded in death by her father, Doran Carter; a sister-in-law, Alice Cash; and a beloved dog, Rosie.
A visitation reception will be held Saturday, September 7, 2019 from 12 to 3 p.m. at Ingram-Meridith Funeral Home in West Salem. Following her wishes, Joyce will be cremated.
The family requests friends and family dress casually for the visitation reception.
Memorials may be made to the family to help with final expenses, and envelopes will be available at the service.
Online condolences may be shared with the family at www.meridithfuneralhome.com.
Ingram-Meridith Funeral Home of West Salem is honored to be entrusted with the arrangements.