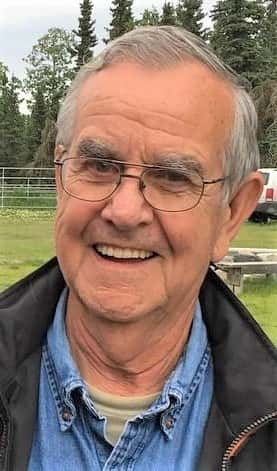 Karl Edmund Hearn, 83, of Fairfield, died at 2:45AM on Monday, September 9 at his home.
Karl was born August 25, 1936 to Lawrence Karl Hearn and Vivian Maxine (Greene) Hearn in Fairfield. He was married  on May 18, 1958 to Mary Catherine (Courtright), prior to joining the United States Marine Corps.
Karl attended Kentucky Wesleyan College and Oakland City University where he earned a double degree in Bible History, World History and a certificate in elementary education. After graduating, Karl worked as school principal at Mill Shoals, briefly, before becoming a fourth-grade teacher at Jasper School. Karl retired after working over 20 years teaching and enjoyed a full life of interests and hobbies like volunteering at the First Baptist food pantry and Midwest Food Bank. He also taught remedial math for GED programs at Frontier Community College.
Survivors include his wife Mary, of Fairfield, two daughters Peggy (Steve) Burkett of Jonesboro AR and Sonya (Patrick) Garrett of Flora, one sister Pat (Robert) Gregory of Tennessee, four grandchildren, six great-grandchildren, as well as several nieces and nephews. He was preceded in death by his parents and three sisters; Louise Tucker. Marion Vaughn, and Carolyn Wylie.
Funeral services for Karl Hearn will be at 1:00PM on Thursday, September 12, at the First Baptist Church in Fairfield with burial in Thomason Cemetery in Wayne City with full military rites at the graveside provided by the Anthony Wayne Post #176 American Legion, Wayne County Post #4535 VFW, and the Patriot Guard. Visitation will be from 11AM until the time of service at the church. Memorial donations can be made to the First Baptist Church Food Pantry and will be accepted at the church or at the Johnson and Vaughn Funeral Home which is in charge of arrangements.