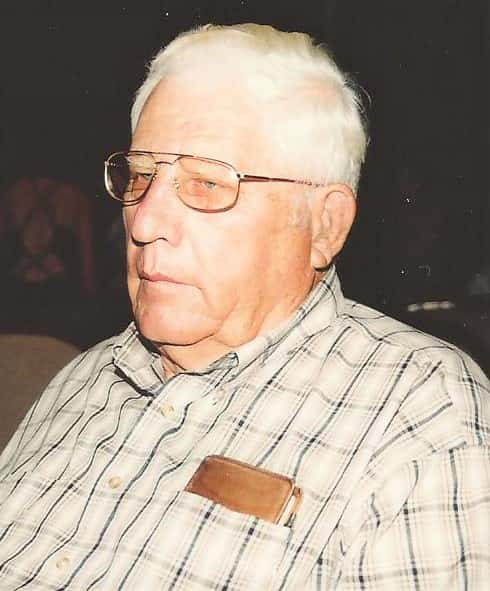 Leonard H. Harper, 91, of Fairfield, died at 10:33AM on Thursday, October 31, 2019, at Stearn's Nursing and Rehab in Granite City, IL He had been an oil pumper and truck driver for Ashland Oil Co for 35 years. He was also a veteran of the United States Army and Army Reserves.
Leonard was born on October 27, 1929, in DeKalb County, IL, to Burl and Edna (McRill) Harper. In 1950, he married Maxine (Matthews) Young, and then, in 1977, married Deloris (Hucker) Harper.
Survivors include his wife Deloris Harper of Fairfield, two sons Allen Harper of Fairfield and Matthew Harper of Granite City, IL, three daughters Cathy Hayes of Granite City, IL, Connie Hosmer of Olney, IL, and Cara (Matthew) Stemm of Caseyville, IL, four grandchildren, two step grandchildren, five great grandchildren, six step great grandchildren, one brother Roger Harper of Centralia, IL, one sister-in-law Bernice Harper of Mt. Vernon, IL, along with several nieces and nephews. He was preceded in death by his parents, two brothers Jim and Harold Harper, and one granddaughter Emily Hosmer.
Funeral services for Leonard Harper will be at 2PM on Wednesday, November 6th, at the Johnson and Vaughn Funeral Home in Fairfield. Burial will be in the Veteran's Section of Maple Hill Cemetery, with full military rites provided by the Anthony Wayne Post #176 American Legion and the Wayne County Post #4535 VFW. Visitation will be from 12PM until the time of service at the funeral home. Memorial donations can be made to the family to help with medical expenses and will be accepted at the Johnson and Vaughn Funeral Home which is in charge of arrangements.