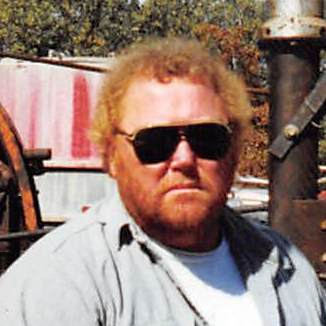 J.L. Cox, 64, of Fairfield, passed away at 7:05 PM, Thursday, October 31, 2019 at Fairfield Memorial Hospital.  Born on January 8, 1955 in Bell City, MO to Luther and Irene Cox, he had been an operator in the oilfield.
James is survived by daughters Jamie (Fred) Vaughan of Fairfield and Amanda Barnes of Mt. Vernon, sons Josh (Jessica) Bateman of Mill Shoals, IL and David (Brae) Bateman of Evansville, IN, 7 grandchildren, brothers Dale Cox of Marietta, GA and David Cox of Bell City, MO, and sisters Linda Cox of St. Louis, MO, Millie Vandeven of Marble Hill, MO, Rita Cox of Bell City, MO, and Donna Lashley of Jackson, MO.  He was preceded in death by his wife Johanna Cox, parents, brothers Tom, Gene and Ronnie Cox, and sisters Nancy Jo Kinder, Barbara Sue Head, Mary Ellen Meir, and Rebecca Cox.
J.L will be cremated and a memorial service will be held on Saturday, November 9th at 12 PM at the Johnson and Vaughn Funeral Home, with visitation from 10 AM until the time of service.  There will be a dinner at the First Christian Church in Fairfield following the service.  Memorials in his honor may be made to help with funeral expenses.