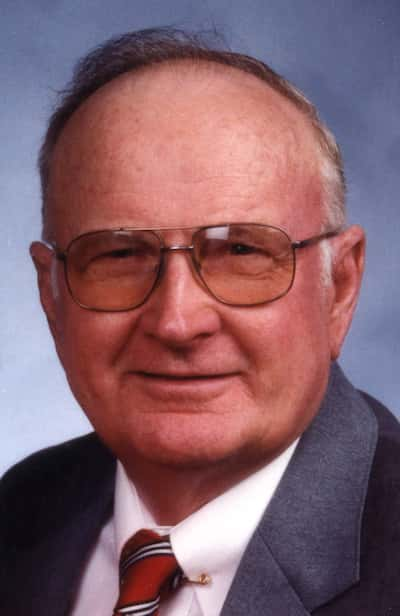 79-year-old Marvin Eugene Wilkerson of Dahlgren, died at 11:43 p.m. Monday, November 11 at Barnes-Jewish Hospital in St. Louis.
He was born July 12, 1940 in Dahlgren, the son of George E. and Zana B. (Trotter) Wilkerson.  He married Donna Sue Tucker on Nov. 9, 1958.
Marvin is survived by his wife, Donna; sons: Terry Wilkerson and wife Kim of Dahlgren, Scott Wilkerson and wife Beth of Greencastle, IN, and JR Wilkerson and wife Kris of Bloomington; mother, Zana Wilkerson of Dahlgren; brothers: Dan Wilkerson and wife Jennifer of Talking Rock, GA and Zane Wilkerson and wife Cathy of Colorado Springs, CO; grandchildren: Zachary Wilkerson, Benjamin Wilkerson, Kasie Chenoweth and Michael Wilkerson; step-grandchildren: Ashley Robert, Hannah Robert, and Alexis Robert; and several great-grandchildren.
He was preceded in death by his father, George Wilkerson.
Marvin was a life-long farmer, and operated the family farm north of Dahlgren with his wife Donna of 61 years and his son Terry.  He lived in interesting times, seeing farming transition from check-row planters and two-cylinder John Deere tractors to today's modern equipment with computerized systems.  An avid antique collector, Marvin enjoyed going to engine shows and flea markets (and searching eBay) for John Deere and other farm implement collectibles (even co-authoring a book on antique corn planter lids with son Scott).  Marvin never met a stranger, made lasting friendships, and always found a way to make everyone laugh.  However, he most loved being with family…telling stories, teasing about everything from gardens to girlfriends, and eating catfish.  He is dearly loved and will be greatly missed.
Friends may call Thursday, November 14, from 4
to 7 p.m.
at the Gholson Funeral Home in Dahlgren.  Graveside services will be held Friday, November 15 at 10:00 a.m. the IOOF Cemetery in Dahlgren with the Rev. Gary Whipple officiating.  In lieu of flowers memorial donations may be made to the Rend Lake College Foundation and will be accepted at the Gholson Funeral Home in Dahlgren.  Online condolences may be shared at 
www.gholsonfuneralhome.com
.
The Gholson Funeral Home of Dahlgren is in charge of arrangements.