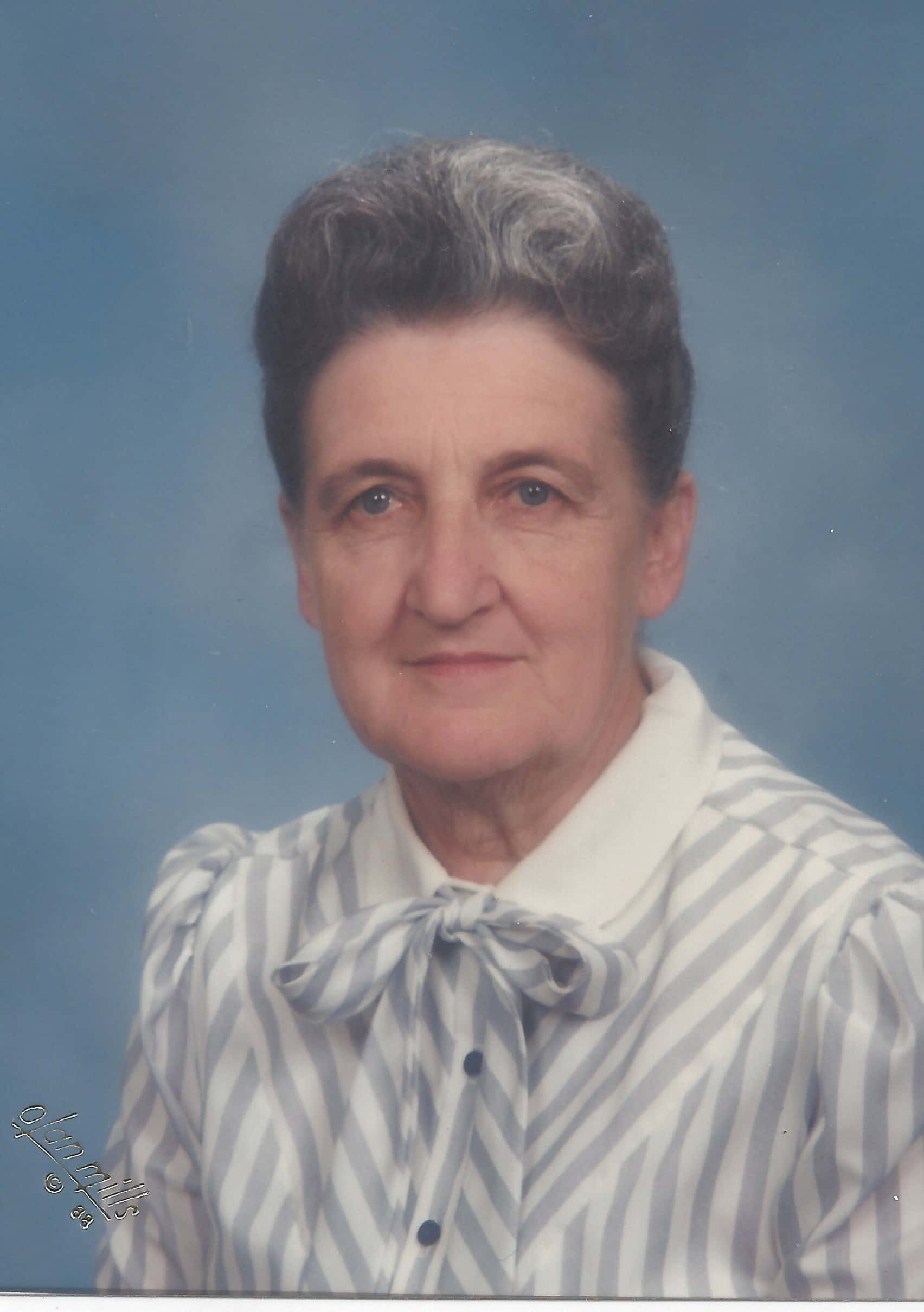 Margret Sue (Mansell) James, 90, of Eldorado, IL, born July 30, 1929 on the family farm in Knights Prairie Township, Hamilton County, Illinois, died Monday, November 11, 2019 at Eldorado Rehabilitation Center in Eldorado, IL.
Soon after he returned from his service in the Army during World War II, she married Cecil James on June 7, 1947, and they set up housekeeping in their home west of McLeansboro, where they lived until moving to the green house on the hill just north of Eldorado in 1972.
Sue accepted Christ into her life as a young girl at Pleasant Grove Methodist Church near her home, and maintained her faith throughout the rest of her life. Although she had many talents and worked at various jobs during her life, she declared that she especially wanted to be known as "a good Christian woman, a good wife, and a good mother," and she excelled on all three of her goals.
Sue was a very giving person. She lived by the creed that "Helping a friend or loved one is expected of us, but when we help a stranger, we follow in the footsteps of God.
She was preceded in death by her parents, husband Cecil James, Burris and Daisy Bell ( Bennett) Mansell; one brother, John Bennett Mansell; her father-in-law, Herman James, and mother-in-law Ruth ( Wilson) James; two brothers-in-law, Rev. George Robert "Bob" James and James Hall; four sisters-in-law, Anna Belle James,  Dixie June ( James) Hall, Anna Grace ( Mick) James, and Velda N. ( Alexander) Mansell ; and two nieces, Elizabeth Ann ( James) James, and Ruth Marie Eckelberry.
She is survived by two sons, Tom (Pam) James of Trenton, IL, and John (Rugina) James of Eldorado, IL; three sisters-in-law, Mary Lou (Danny) Eckelberry of Eldorado, IL  Linda Mansell of Sanger, TX, and Betty (James) Workman of Franklin, IN; grandchildren, Brian James of Trenton, IL, Kristen James of St. Louis, MO, Brandon James of Madison, AL, Brent (Nikki) James of St. Jacob, IL.; two step-grandchildren, Dexter French of Princeton, KY, and Bethany (Carl) Mask of St. Louis, MO; two great-grandchildren Elena Marie and Joseph Warren James; three step-grandchildren, Zachary Lafferty, Sophia Mask, and Adrianna Mask; and numerous nieces and nephews.
In lieu of flowers, memorials may be made to the Eldorado Golden Circle or to the charity of the donor's choice.
Visitation will be held from 11:00 a.m. to 1:00 p.m., Saturday, November 16 at Harre Funeral Home, McLeansboro, IL. Funeral Services are 1:00 p.m. Saturday following the visitation at Harre Funeral Home.  Rev. Russell Helton and Rev. Larry Woodrow will officiate the service. Burial will follow at Pleasant Grove Cemetery, McLeansboro, IL.