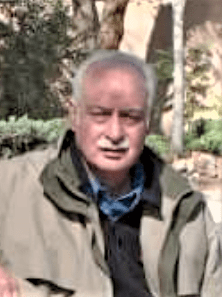 76-year-old Ronald E.  Borah of Fairfield, died at 5:21PM on Tuesday, November 12  at Select Specialty Hospital in Evansville, IN. He was the senior scientist and inventor of the patented process known as TechXtract, a process for nuclear material recovery.  Ron was born on June 12, 1943, in East Chicago, IN, to William and Sandra (D'Angelo) Borah.
Survivors include one son Scott (Danielle)  Borah of Greenfield, IN, two grandchildren Ashley and  Brandon Borah, two brothers William Borah of Chicago, IL, and Glen (Jennifer) Borah of Fairfield, his girlfriend Mary Ann Michna of New Harmony, IN, a niece Charlotte (Mark) Rongers, and a nephew Sam (Nikkolle) Borah. He was preceded in death by his parents.
A visitation for Ron Borah will be held from 2PM-4PM on Saturday, November 30th, at the Johnson and Vaughn Funeral Home in Fairfield.  Per his request, Ron's body will be cremated after the visitation. Memorial donations can be made to the St. Jude Children's Research Hospital and will be accepted at the Johnson and Vaughn Funeral which is in charge of arrangements.